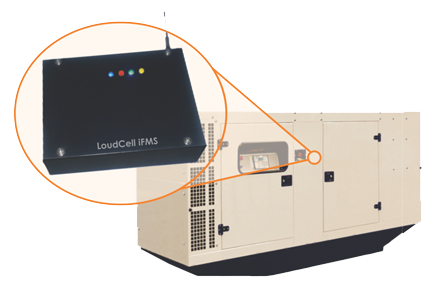 India's most of the other emerging economies run on diesel. India alone has over 5 Million diesel generators, guzzling up over $13 Billion of diesel annually. But a California based startup, Loudcell, is here to change this emerging economy scenario.
The IoT startup has raised $1 Million (INR 5 Crores) from India's IAN (Indian Angel Network), with the lead investors being Pradeep Gupta and Vishal Lalani. Th start-up, based in california, has major development centres in India and China.
This is IAN's first investment in an IoT (Internet of Things) startup. LoudCell has been co-founded by Ramesh Gupta and Ashish Srivastava. The founders commented,
The investment raised through IAN will be used for manpower recruitment, business growth, building the LoudCell brand, further development & enhancement of the current products and increasing the portfolio of products in future. Today, customers do not have any other available product that helps them reduce operational wastage and control pilferage of diesel in the generators.
Loudcell has a patent-pending product to its name, called Loudcell iFMS (Intelligent Fuel Management System). This system helps you remotely monitor the critical operations of one or more Generators at the click of a mouse.
The more important part, about this technology is the fact that it provides generator operators, with a web based MIS and dashboard as part of the user interface that enables multiple features like easy monitoring and record keeping, tracking of run time and fuel consumption, report generation and fuel reconciliation.
---