If there was one thing, which really differentiated OnePlus One from other Android devices, it was definitely the Cyanogen software. But, since Cyangen ditched OnePlus for Micromax through an exclusive partnership with the Indian manufacturer, OnePlus is obviously disappointed. It has hence written a public letter, to all its Indian users.
The deal between Micromax and Cyanogen, which gives Micromax, exclusive rights to Cyanogen's software in India, has left OnePlus in a tizzy, just days before its India launch. The deal was a surprise, not only for OnePlus but for every other smartphone analyst out there (including me).
As a result of that deal, One Plus's India launch has been left in a jeopardy, since its flagship, the OnePlus One is powered by Cyanogen. The company has expressed its disappointment, via an open letter which says,
Just last month, on October 7, Cyanogen released the 38R OTA update which included SAR values inside phone settings to comply with Indian regulations. Therefore, it was surprising and disappointing to hear from Cyanogen on November 26 that they had granted exclusive rights in India over the Cyanogen system to another company.
The deal between Micromax and Cyanogen leaves us confused, largely because of the fact that Cyanogen and OnePlus had successfully cooperated to release the OnePlus One or carry out commercial operations in 17 countries and regions (including India).
OnePlus further writes,
It is truly unfortunate that a commitment we both made to our Indian users will now not be upheld.
Though OnePlus has promised that all its global customer will continue to receive frequent OTAs and that Cyanogen has unequivocally committed to continuing this global support, but it clearly says, that the Indian users will not get Cyanogen, at least on the OnePlus devices.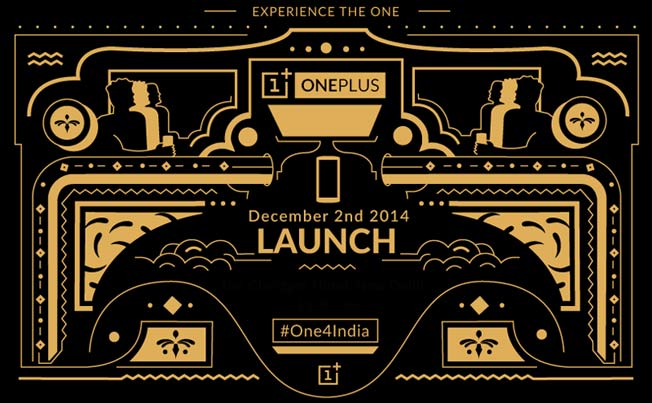 Instead, OnePlus will put on their own software which will powered over Android Lollipop. According to company's estimates, it'll be able to release the first community build to Indian users next month and have a production-ready build in February.
Once its system reaches a production-grade build, the company will identify where larger clusters of its users are, and set up stations where it'll help you flash your existing OnePlus One to the new system. The company will also offer online instructions to those who wish to flash their phones on their own.
Though the company has offered alternatives to the Cyanogen software it previously planned to release, it is now going to be an uphill task for the company, to build a user base in India. Cyanogen, was one of the major selling points for the company. But the recent Cyanogen-Micromax partnership has not only severly dented company's India plans, it has also clouded over its future releases.
---