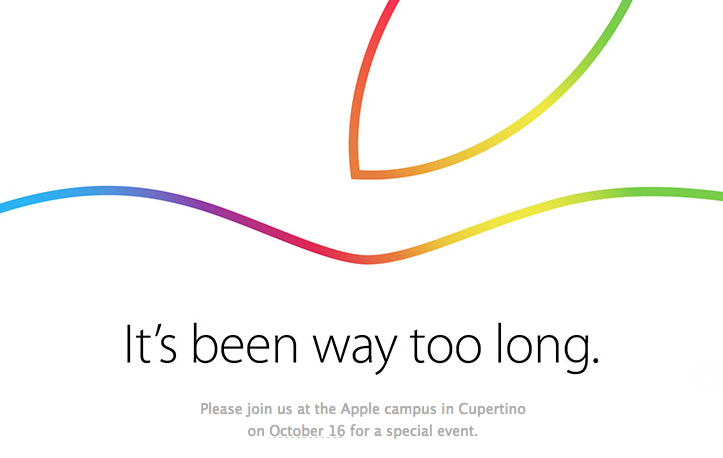 Apple, just moments ago, sent out invite for its October 16 launch event. The headline reads, "It 's been way too long", quite rightly depicting the huge amount of time which has passed since the previous iPad launch.
This launch event will take place at Apple's own Town Hall theater in Cupertino, at its corporate headquarters. The venue is the same where iPhone 5 and 5s were launched, but is quite small, as compared to the iPhone6's Flint center for performing arts.
Although the event may not be as big and glamorous as the iPhone6, iPhone6 Plus and Apple watch launch, but expect a host of new unveilings, though not of the same magnitude. That could include an iPad Air that will possibly be even thinner than the current model. Other likely changes for iPads include spec improvements, and similar storage specifications (yes, we are talking 128 Gb) as those found on the iPhone6 and 6 Plus.
A new Mac is also probably on its way, with the first ever to feature Apple's Retina display technology. The new Mac will be probably named the iMac. Stay tuned with us as we will be blogging the event, LIVE.
---