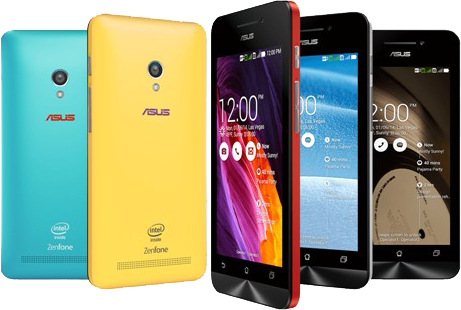 ASUS, which gained some serious traction due to its Zenfone series of smartphones is now planning to capitalise on that. It is planning to launch the successor to its Zenfone series , in next year's Consumer Electronics Show, Taiwan based Focus Taiwan reported.
As per reports, Asustek CEO Jerry Shen told the press at an investor conference that the company intends to launch the second generation of Zenfone series, in CES next year. The phones are expected to be priced at US$330 (₹ 19,800 approx.)
On the specification front, all the new Zenfones will be powered by Intel chips (similar to those offered on the current crop of Zenfones). Also, these new phones will be 4G LTE enabled. Shen said, adding that LTE-enabled phones will account for about 30 percent-40 percent of Asustek's total smartphone shipments in 2015.
Apart from revealing the launch date of second-gen Zenfones, Shen also emphasised on the aggressive shipping targets which the company has set for itself. ASUS aims to ship a staggering 8 million units this year and 16 million in the next. Though ASUS Zenfone's have been hugely populr, but reports have suggested that the company is facing fierce competition from Xiaomi in China. ASUS isn't exclusive to this issue, almost every major or minor smartphone company is currently facing pressure due to Xiaomi's rapidly burgeoning market share.
Shen also revealed that the company is planning to team up with a second chip maker, to meet those ambitious shipping targets. By bringing in more suppliers, the company aims at bringing down costs to further lower levels.
---