The launch is round the corner, and heaps of leaks have been coming in. These new pictures, leaked by Feld and Volk, finally clear the air over whether Apple will include NFC support or not. These new pictures, allegedly show off the NFC chip in iPhone6.
Although there is no solid proof (at the time of reporting) as to whether these pictures are legitimate or not, but the model number on these chips, NSD425 is said to be the NFC module from NXP, thus almost confirming their legitimacy.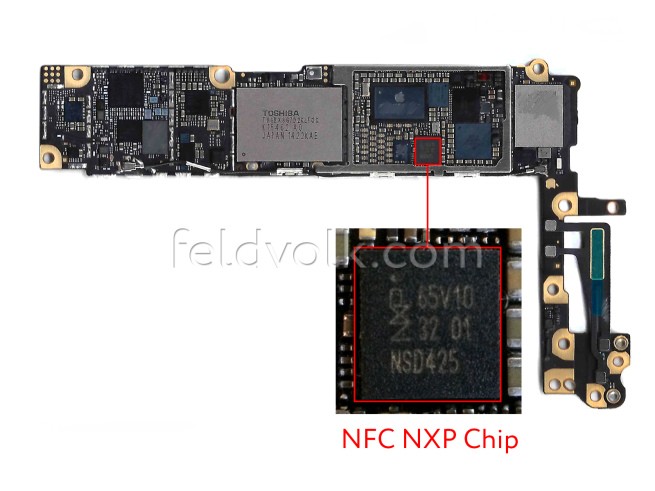 Also, a separate picture comparing the A7 and A8 logic board has also been released by the luxury iPhone designer. And again, there is no solid proof about this picture's legitimacy, but considering Sonnny Dickson's track record and Feld and Volk's continued leak stint, we may well conclude that the A8 chip shown here, is true.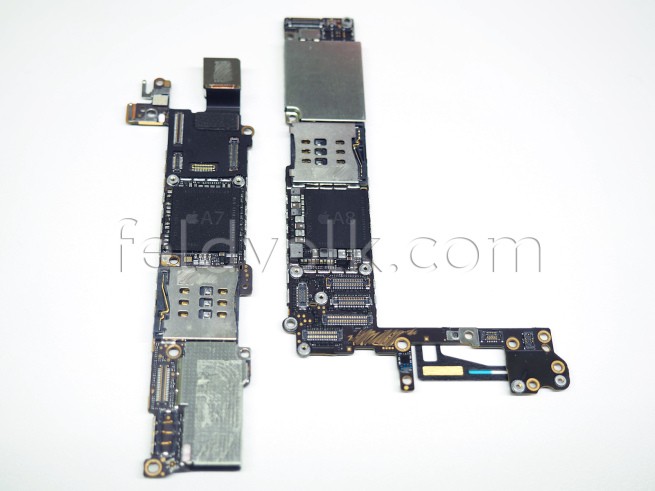 ---