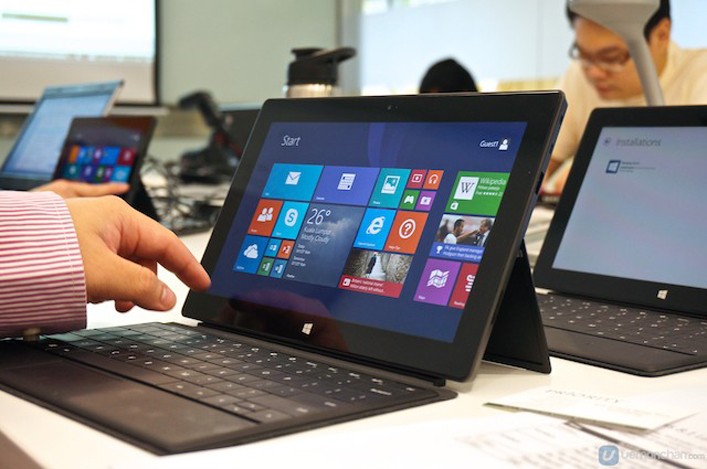 In a major blow to Microsoft, China's Central Government Procurement Center has issued a ban on installing Windows 8 on Chinese government computers as part of a notice on the use of energy-saving products. This has been reported by Reuters.

This is a major setback for U.S. tech giant Microsoft, which is already struggling in selling world's most used OS, Windows, in China.
As per China's official Xinhua news agency, this new ban has been implemented in wake of additional cyber security measures. It further stated that this has been done because of the fact that Microsoft has ended security updates to Windows XP, which is still used by most of the government cyber infrastructure.
In a statement after this major announcement, Microsoft said :
We were surprised to learn about the reference to Windows 8 in this notice, Microsoft has been working proactively with the Central Government Procurement Center and other government agencies through the evaluation process to ensure that our products and services meet all government procurement requirements.
Microsoft further added
We have been and will continue to provide Windows 7 to government customers. At the same time we are working on the Window 8 evaluation with relevant government agencies.
Although the notice issued by the Central Government Procurement Center talks about energy saving products, we are not quite sure as to how a reduced usage of Windows 8 would mean energy saving. Also, neither Xinhua news agency nor the Procurement Center have elaborated on the same.
Only recently, a top Chinese official had talked about how and why China needs to enhance its cyber security infrastructure in order to tackle "hostile forces".
---