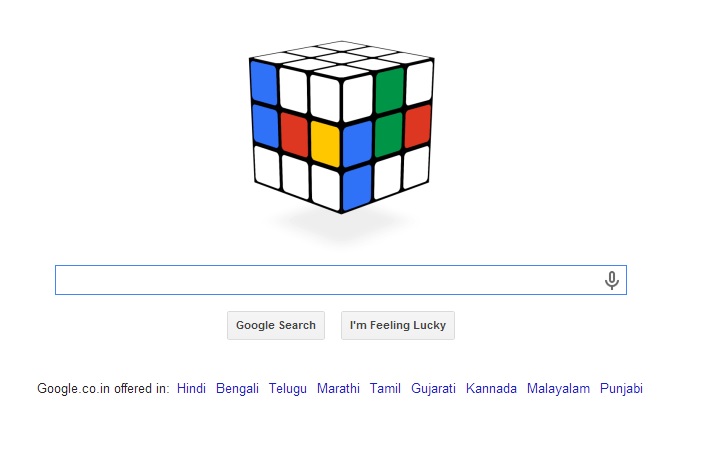 That most engaging, yet the most annoying toy of yours, the Rubik Cube (or the Magic Cube, as called in many parts of the world) has turned 40 today. And noting the revolutionising effect a simple toy had, Google has put a specialised Doodle for it.
In Google's doodle, you click on the Rubik's cube which is displayed in the centre. Once clicked, it actually transforms into a virtual 3-D Rubik's cube, which you can solve online.
Rubik's Cube was invented in 1974 by Hungarian sculptor and professor of architecture Ernő Rubik. Earlier known as the Magic Cube, he further patented the toy and renamed it as Rubik's cube. The puzzle was licensed by Rubik to be sold by Ideal Toy Corp. in 1980 via German businessman Tibor Laczi and Seven Towns founder Tom Kremer.
In the very year (1980), the toy won the award for the best German toy of the year in Puzzles category.
Rubik's cube continues to be a household in all parts of the world. Although many algorithms have been invented by people which helps in solving the cube in a very short span of time, it still continues to be a challenge for many.
---