WhatsApp wants to make it simpler for you to keep your frequents contacts closer to the very top of the conversation page within its widely popular messaging app. Thus, the Facebook-owned company is now looking to provide you with an option to 'pin' three chats at the very top —  accessible the moment you open the app.
Those users who're always caught up in the messaging bubble and prefer to have a lot of conversations are well-aware of the fact that their conversation list gets crowded with new — individual or group — chats instantly. These could either be from your friends, family members or even a random third-person you just added.
But, there are always certain individuals you message frequently during the day. You need access to these chats on the fly but with so many conversations happening at one instant, these people get lost in the clutter. The conversations list is mixed up due to the most recent messages or chats being moved to the very top. You have to scroll through the entire conversation list to regain access to your chats and continue where you left off.
This painful chore (especially for chatty individuals) of scrolling through the conversation list to find those frequent contacts is being simplified by a nifty feature addition — pinned chats. Now, you are being presented with the ability to hold down on any conversation and access the new 'pin' button from the top feature bar. This also includes options such as delete, mute, archive and other functions.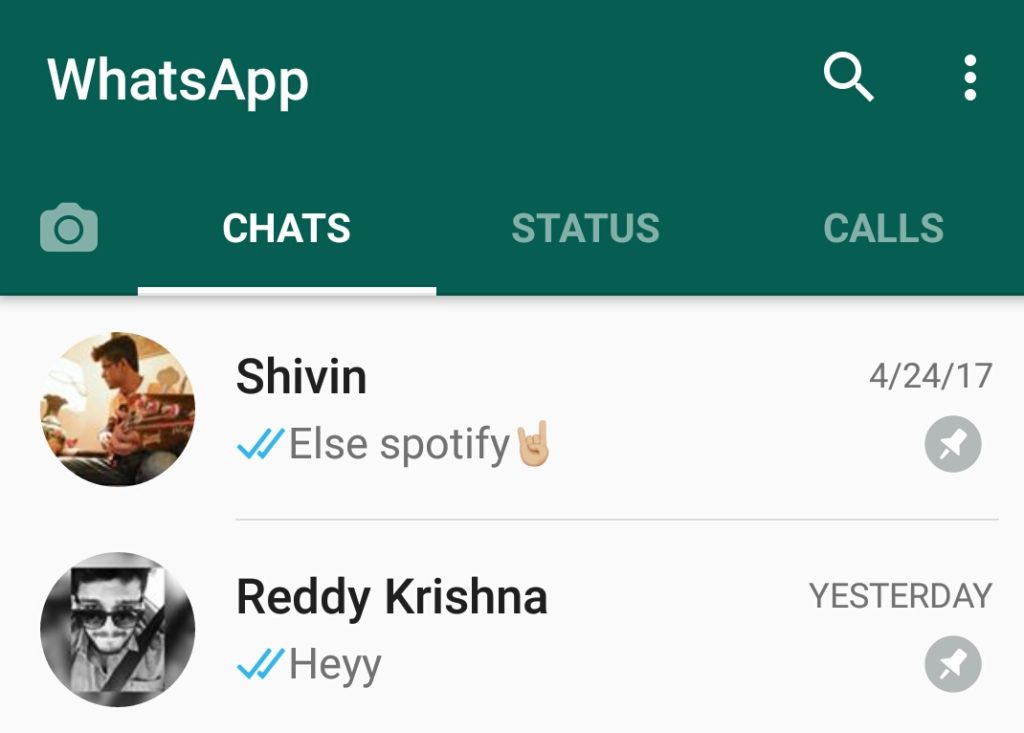 Here, you can simply tap the pin icon and the conversation will be moved to the very top of the conversation list — with a grey colored pin icon next to the name of the individual or group. Currently, you're only restricted to only three pinned chats and WhatsApp Beta on Android (version #2.17.163) shows you a toast notification saying you can only add up to 3 pins. At any time, you can unpin these contacts and replace them with new people from your conversation list.
The chats which have been pinned to the very top of the conversation list stay there and are not replaced depending on the timing of the last message. All conversations underneath the pinned chats are rotated on the said basis and are available on WhatsApp Web as well. So, if you're willing to access this handy new feature then join WhatsApp's Android Beta program and update the app. Pin your thoughts over this feature addition down below in the comments section.