Since streaming services are breaking records and becoming more important in the music ecosystem, Spotify is now looking to make its platform even more attractive and intuitive. With regards to the same, the company has today announced that it has acquired a TV show and movie recommendation startup MightyTV. The financial terms of this transaction haven't been disclosed by either party.
Talking about the acquisition, Jason Richman, VP of Product at Spotify said,
The content recommendation system MightyTV has built is incredibly aligned with how we think about advertising technology and marketing personalization. Brian and his team will help us continue to innovate on free monetization and extend our leadership position in programmatic audio.
Headquartered in New York, MightyTV was founded in 2015 by Brian Adams and Bryan Slavin. It provides a video streaming mobile app that aims to surface highly personalized and curated content — TV shows and movies — recommendations. The company used AI and machine learning to surface recommendations in the form of Tinder-like swipeable cards on the homescreen.
Using this system, you could swipe right and left on a piece of content you've watched respectively, to show that either you like or not. And if the Tinder cards show a video you haven't viewed yet, you could add it to your watchlist. All the factors combined will influence your recommendations. It also surfaced content opinions from friends, something which is quite different from what Netflix does – it provides genre-based recommendations.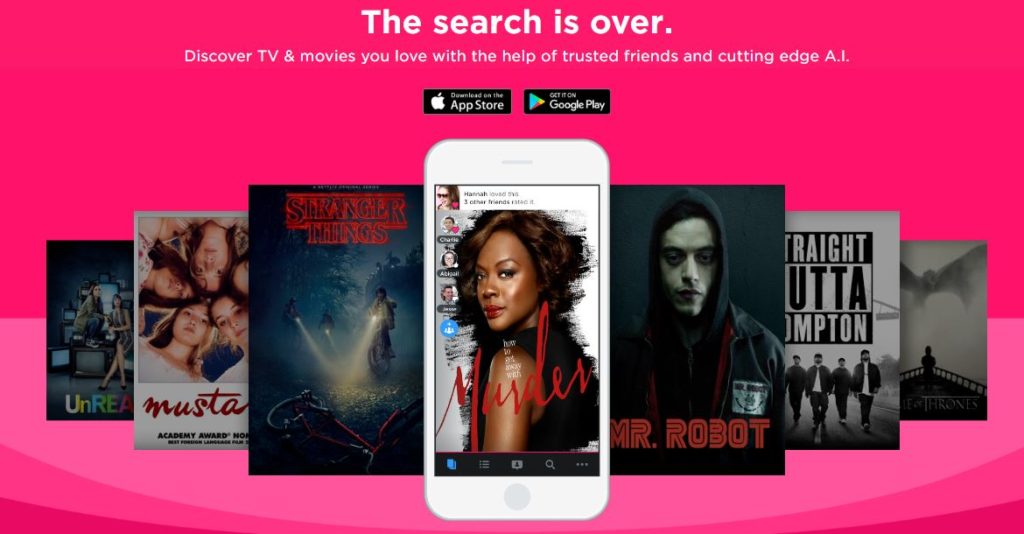 As a result of this acquisition, MightyTV is immediately shutting shop and has already been removed from app stores on respective platforms. This means that it is more of an acqui-hire for the talented team rather than the product. It had raised over $4.25 million from Cannan Partners and Spark Capital to build out their product. The company bid adieu to its users via a message on the official website, which read as under:
It's time to say goodbye.

MightyTV has been acquired by Spotify. Effective immediately, the MightyTV app will no longer be updated or available. If you would like to receive your watchlist, please let us know below. We're really excited about the road ahead. Thanks so much for your support of MightyTV.
While Spotify has on-boarded the complete MightyTV team, the most significant addition to the team will have to be the founder Brian Adams. He has today been appointed as the Vice President of Technology at the music streaming service. In this role, he has now been handed over the responsibility building out the company's upcoming advertising and marketing technology solutions. And Adams has been assigned the perfect role, let me explain why.
For those unaware, Brian Adams is an ad-tech veteran who co-founded an advertising optimization platform for publishers called AdMeld. It was acquired by Google in 2011 and he joined the Mountain View-based tech giant to further build out their Doubleclick Publisher Platform. But, his entrepreneurial spirit couldn't contain itself. Thus, he decided to call its quits and moved on to start his next venture — MightyTV.
Spotify believes that Adams will be using this abundance of experience and knowledge of programmatic advertising and personalized recommendations to further the product development in the same fields. Commenting on the acquisition, Adams said:
Spotify has built the leading marketplace for fans and creators. It's an enormous opportunity for me and the team to help create native brand experiences that stay true to a product that millions love.
In addition, Spotify has just recently crossed a significant milestone in the form of 50 million paid subscribers on its music streaming platform. It is now aiming to further kill competition by acquiring more startups and adding many new capabilities.With regards to it, the company picked up Sonalytic, a London-based company specializing in music discovery and identification. It could mean that it is looking to rival Shazam in the coming weeks, but no evidence of the same has surfaced yet. And all this hold significance with respect to Spotify's rumored IPO plans for early 2018.