Internet of things is one of the fastest growing sectors in technology. The market is expected to have a worth in hundreds of billions within a few short years. Needless to say, the market has attracted the attention of tech behemoths including Apple, Google and Amazon. The Cupertino based iPhone maker is ramped up its marketing antics and has added content to its newly updated Home app website.
Along with greater details about Aple's Home app and all the devices that fall under the range of controllable gadgets, the website also includes a video that shows how Apple's services in home automation could make life easier.
As per Apple:
With the Home app, you can easily and securely control all your HomeKit accessories. Ask Siri to turn off the lights from your iPhone. See who's at the front door on your iPad. And even control things remotely with the help of Apple TV. The Home app makes all your connected devices work harder — and smarter — for you.
As far as the practical application of these systems is concerned, well, many of these devices still come with price tags heavy enough to prevent them from becoming a full-fledged, mass product. That would of course change as the technology evolves and becomes more mainstream, but companies working in the sector would have to come up with more than a coffeemaker to get people really interested. Operating a coffeemaker isn't exactly rocket science, and neither is walking a few steps — I mean you are going to have to walk to the coffeemaker to pour it out anyways, right?
With that said, this is how technologies evolve. They start with the mundane and suddenly become important. As the website shows, you can also create scenes that perform a bunch of actions simultaneously. So, breakfast could turn on the coffeemaker, open the blinds and turn on the heat while bedroom could turn the lights low, turn on the air conditioner and put on your favorite movie on the TV.
Apple also mentioned the fact that its Home app and home automation systems were compatible with over 50 brands.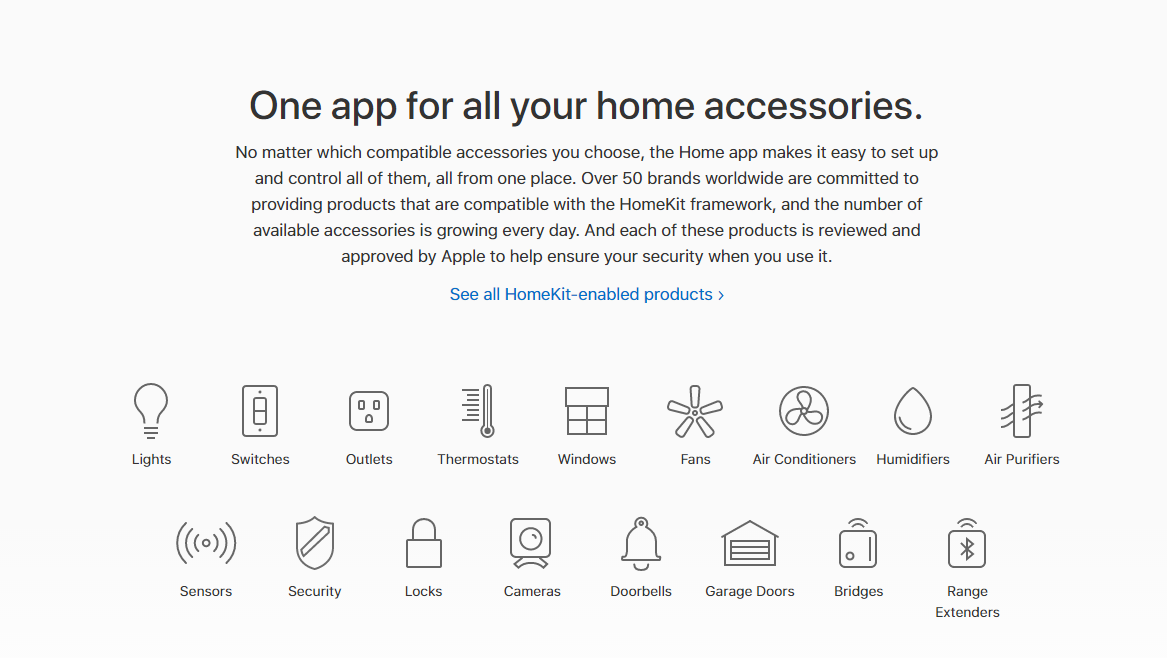 You can also do stuff like setting your lights to turn on as soon as you pull up to the house, use a motion sensor in the doorway to turn your kitchen lights on when you walk in and so on. Apple has elaborated at great lengths about the possibilities in its new website. You can give it a look right here.
Meanwhile, the niche is almost certain to become huge. It is more a matter of when rather than if, with the when depending upon how soon companies can the prices go down and the usefulness go up. Considering the effort being put into the field by startups and established companies alike, its just a matter of time.