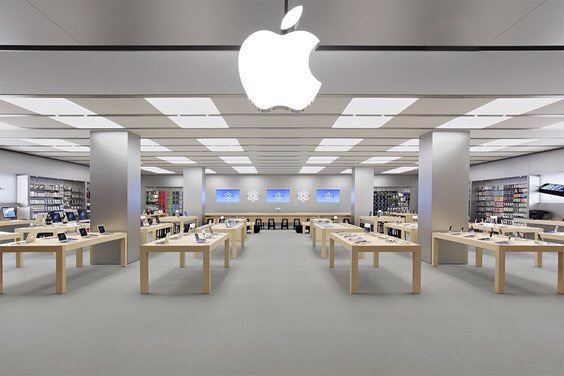 Historic day today for the Cupertino giant. It broke that illusive $700 B market cap record, making Apple the most valuable publicly traded company stocks in the world. Another first being – it is the first U.S. company to breach that mark. As for comparison, the highest market valuation achieved by Microsoft ever, was somewhere near $616 Billion.
However, that $700 B market cap isn't the only reason why Apple was and continues to be in news today. Tim Cook also announced as to how his company is entrusting solar enery to fill up their massive enrgy needs.
In an interview at the Goldman Sach's Technology and Internet conference at San Fran, fielding questions from CEO Gary Cohn, Tim Cook revealed Apple's plans to invest $848 million to help build a solar farm in Monterey County, California, in a partnership with First Solar. A part of the energy produced there will be used to power Apple's new headquarters.
Quoting Tim Cook-
We know at Apple that climate change is real. Our view is that the time for talk is past, and the time for action is now.
Looking at a set of statistics- The farm will add about 130 MW of solar power to the total power generated in California, which should be able to power 50000 odd homes. It will be around 1300 acres in area. Along with covering all of Apple's energy requirements in the state- the corporate offices, future offices in Cupertino, the data center in Newark, and the 52 Apple stores there.
Apple happens to be the largest industry to provide clean energy to a commercial end user, among the companies that eco-invest. That said, it is a responsible and a perceptive move, coming from a company that has nothing to do with renewable energy, atleast commercially. Quoting the environmental pundits, Greenpeace says-
Apple still has work to do to reduce its environmental footprint, but other Fortune 500 CEOs would be well served to make a study of Tim Cook.
Yes the Fortune 500 do have the resources to take similar(or radically different) effective steps to make a difference. And the rate at which Earth is melting should be incentive enough.
---