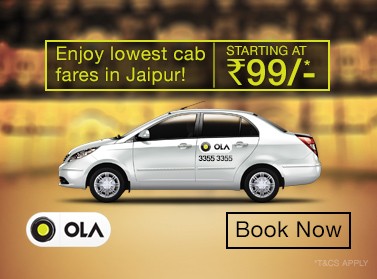 In what will come as a major sign of relief for cab operator service OLA, the Delhi High Court has today allowed OLA Cabs to operate in the capital city until further notice.
Ola Cabs had been banned to operate within Delhi, along with all other app-based cab operators following the rape of a young woman by the driver of Uber, the U.S. based app-based cab operating service.
The petition was filed by Senior advocate Khalid Arshad on behalf of Ola Cabs, seeking to revoke the Delhi Government ban order. Justice Vibhu Bakru, who is looking on to the petition said,
Since the petitioner (OLA) have not been afforded any opportunity of being heard, I deem it appropriate to set aside the impugned order and direct that the petition be considered as a representation by the appropriate authority.
However, he also instructed that the case would be re-heard after a period of 10 days from today, so as to give Ola, an opportunity to "get heard". In his judgement, he said,
A final decision be taken within a period of 10 days from today (Tuesday) after affording the petitioner an opportunity of being heard.
Ola Cabs was among 20 other app-based cab services, which had to bear the brunt of Delhi Government's order due to a rape incident involving the driver of rival U.S. based app-based cab service, Uber.
As per Government's order, all app-based cab services were banned from operating within Delhi, thus leaving just 6 cab services (Easy Cab, Mega Cab, Meru Cab, Chanson Cab, Yo Cab and Air Cab) eligible to carry Delhi's burgeoning population of over a crore.
Ola, which has been operating in Delhi since 2012 now has now over 2 million users across 25 Indian cities. It also received a huge $210 Million from Japan's SoftBank this year, to further expand its operations into Tier II Indian cities.
---