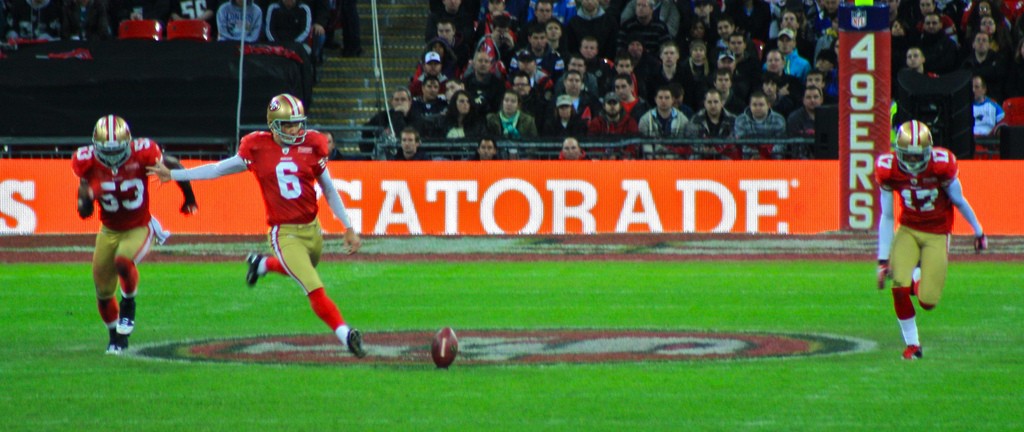 Facebook's video ambitions are finally looking to show up, and that too, on a larger scale. The social-networking giant has now signed a deal with the National Football League (NFL) through which, a usually over-cautious NFL will post short video clips on the social network.
Under the deal, NFL will be posting exclusive clips of its games, including fantasy league advices on Facebook. These clips will be followed by ads from Verizon Wireless, which will pay to the NFL, for promoting itself among NFL fans' news feeds.
Facebook and the NFL will share the ad revenue, though the specific financial terms weren't available. The deal goes on to show how eager Facebook is, to get into Web video business and generate extra revenue to add up to its huge, but stagnant advertising business.
It has been aggressive in strategies related to the growth of its web video platform. For example, may reports have repeatedly suggested that Facebook has been approaching many popular YouTube channels to upload their content directly on its website, rather than embedding YouTube videos.
However, facebook is terming this NFL deal as a 'short test'. This is what a Facebook spokeswoman said to WSJ,
This is a small video sponsorship test, and we will be evaluating how people, publishers, and marketers respond to this kind of co-branded video content on Facebook
What is noteworthy is the fact that NFL isn't known for propaganda. The league is highly restricted when it comes to content distribution. It doesn't have a YouTube Channel, nor does it allow channels to tweet about its games or show highlights of the same.
The timing of the deal is perfect, considering that NFL is now drawing to a close and as excitement builds, more and more people would tune into Facebook for exclusive match clips and fantasy league advices.
IMAGE : FLICKR / CC 2.0 / MARK BOTHAM
---