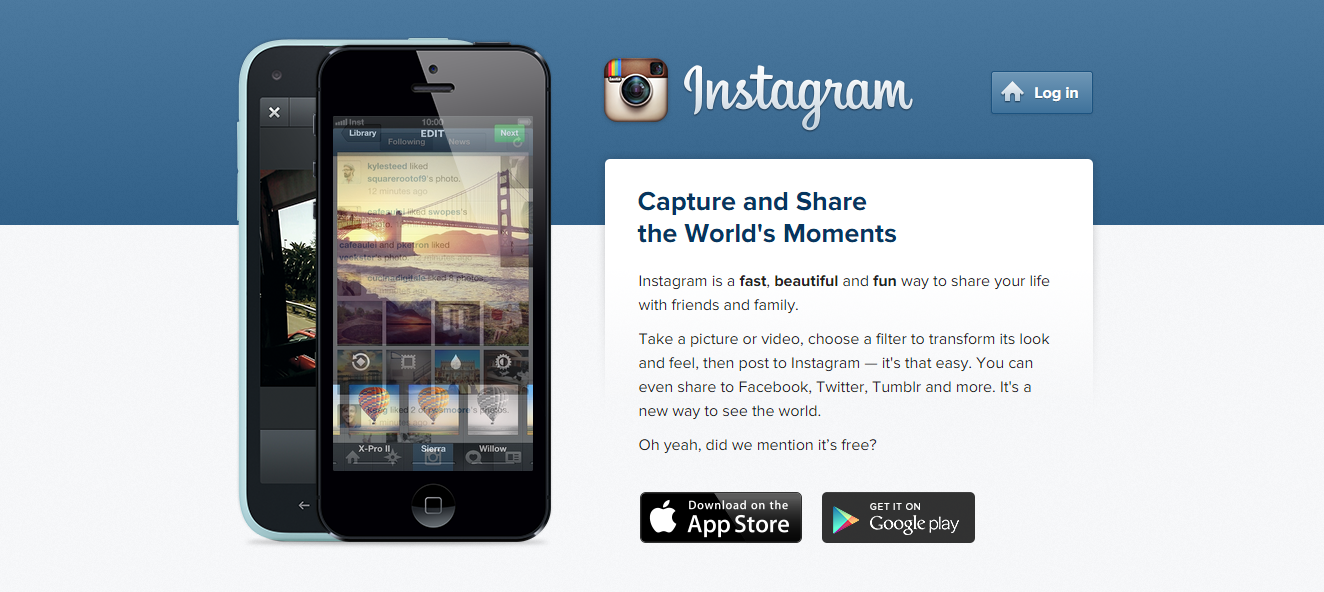 Yes, we know that Instagram has more active visitors than Twitter, but still, almost doubled valuation ? Well, that's what Citigroup thinks, and it has hence raised Instagram's valuation from $19 Billion to a staggering $35 Billion.
As per Citigroup, this surge in Instagram's market price is due to a robust audience growth and continued monetization gains by social media properties.
Citigroup says that the photo-sharing app is "quickly gaining monetization traction". Facebook's shares enjoyed a huge bump in their market price following the valuation news. The shares closed at $78.40, $2.29 up from their previous close.
Instagram just recently announced that it now has now reached the 300 Million user milestone, leaving behind Twitter by a wide, 16 Million margin. While Instagram notched up over 100 Million new users in past 9 months, Twitter could garner just 34 Million during that same time.
You, me and those 29,99,99,998 other users share over 70 Million photos on the social photo-sharing network, everyday, and over 30 Billion photos in total. Phew ! Instagram reached the 200 Million milestone just 9 months back, and has added 100 Million more in that very span of time.
---