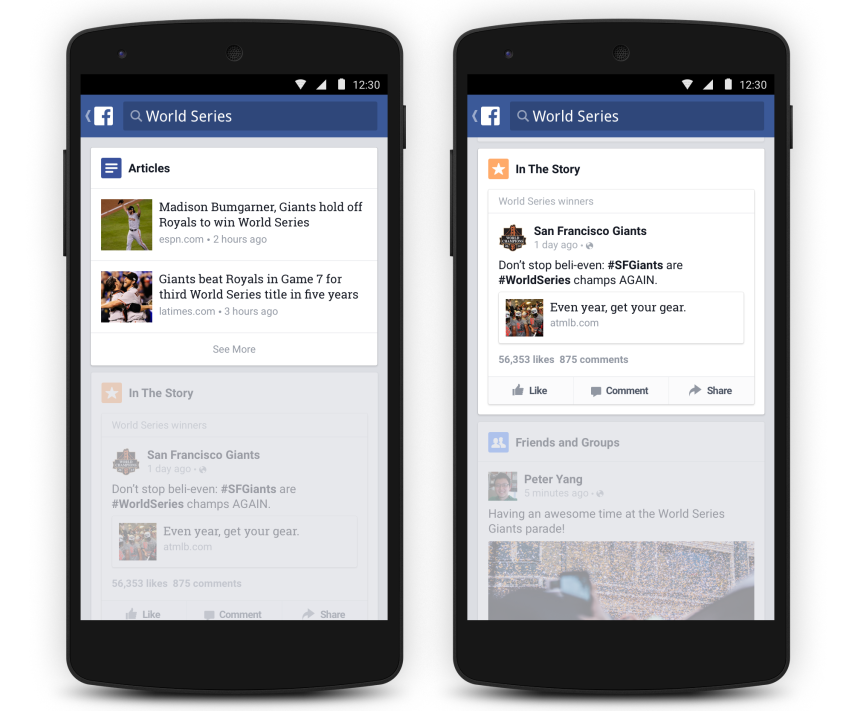 Facebook today debuted its Trending feature on mobile. It is rolling out to Android devices in the US region with a promise to bring it to iOS users and other countries soon.
Trending Topics was first introduced in January on Facebook's desktop iteration. The company stated that it uses natural language processing (NLP) to determine which posts are related and which ones are not.
Each trend is now divided into five sections: Live Feed, In The Story, Near The Scene, posts from friends and Groups you're in and News Articles.
Articles show how news organizations are covering the story. In the Story shows posts from people who are part of the story. Friends and Groups shows what people in your network are posting. Near the Scene shows posts from people near where the story has started. Live Feed shows real-time stream of reactions from people around the world.
Facebook will show the main Trending feed for relevant posts that its algorithm ranks on the basis of engagement, timeliness, and other factors. According to the company, the new additions will make it easier for people on the go to explore stories from different sources.
---