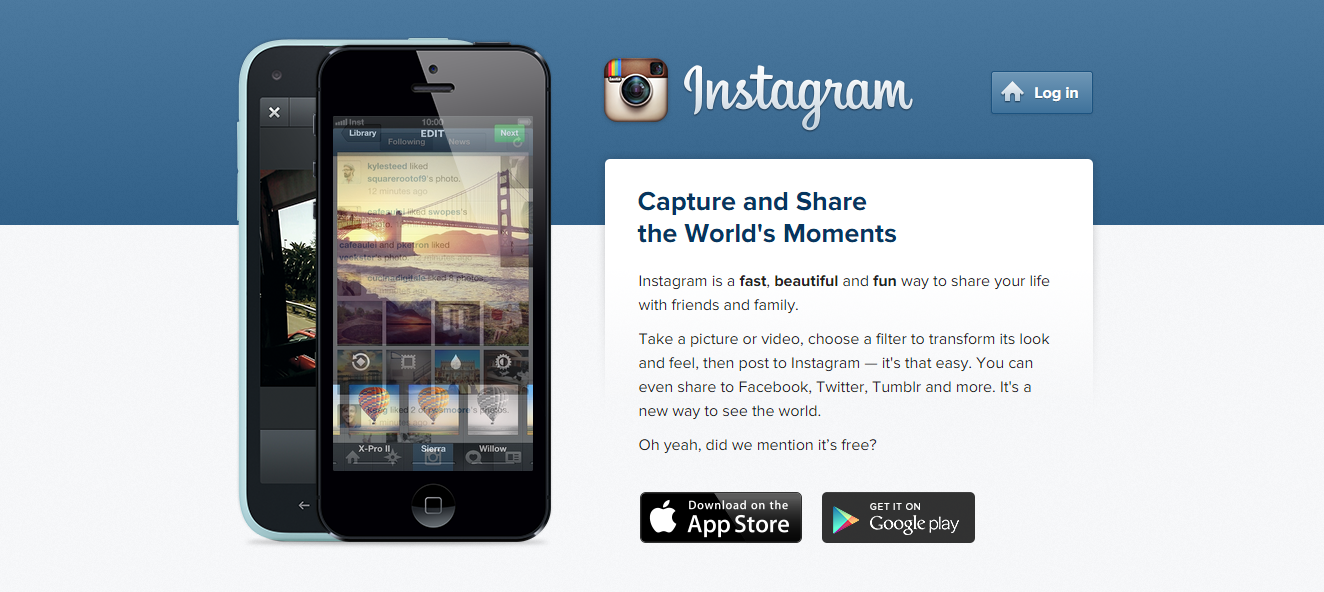 Instagram, has today announced, that it has reached the 300 Million user milestone, leaving behind Twitter by a wide, 16 Million margin. While Instagram notched up over 100 Million new users in past 9 months, Twitter could garner just 34 Million during that same time.
Announcing the milestone in a blog post, CEO Kevin Systrom says,
We're proud to announce that there are now more than 300 million Instagrammers. Over the past four years, what began as two friends with a dream has grown into a global community
You, me and those 29,99,99,998 other users share over 70 Million photos on the social photo-sharing network, everyday, and over 30 Billion photos in total. Phew ! Instagram reached the 200 Million milestone just 9 months back, and has added 100 Million more in that very span of time.
More than 70% of those Instagrammers are outside the U.S., thus giving the Facebook owned photo-sharing app, a strong footing in an otherwise secondary market for U.S. based social networks (except Facebook of-course).
Apart from announcing the 300 Million users thing, Instagram also launched a new, "verified badges" feature. It is exactly similar to what you see on Facebook and Twitter, wherein accounts of popular celebrities and public figures are shown to be original with a small tick. On Instagram, you'll see badges in place of blue ticks. These badges will start rolling out over the coming days.
Instagram has also started deleted spam accounts. While earlier they used to still come in your follower count, they will now be deleted permanently. Kevin goes on to say,
We've been deactivating spammy accounts from Instagram on an ongoing basis to improve your experience. As part of this effort, we will be deleting these accounts forever, so they will no longer be included in follower counts. This means that some of you will see a change in your follower count.
---