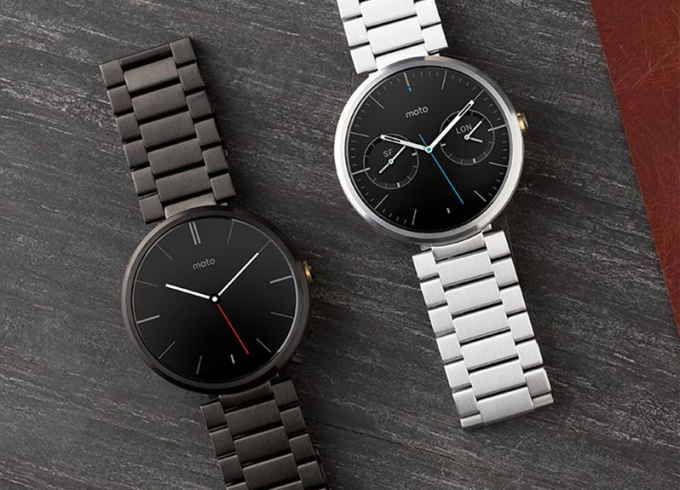 Motorola has today officially unveiled two variants of the metal strapped version of its Moto 360 smartwatch. The two new variants are listed on Motorola's U.S. online shop, and are $50-$80 costlier than the leather strap version.
These new designs, come in two variants : a light finish and a darker one. The light finish model, at $300, costs you $50 more than the leather strap. The other one, which is a gold-coloured finish bumps up the price by $30 more, to $330.
As fas as India availability is concerned, these two new Moto 360s are currently not listed on Flipkart. Motorola does not operate an exclusive online store in India and sells all of its products, exclusively through Flipkart.
We did do a hands-on with the Moto 360, at Motorola's India launch event and the watch, keeping aside the wobbly Android Wear, is pretty decent. But still, it just hasn't struck the right chords in India, partly due to its high price (which is unlike Motorola's other products) and partly due to the still nascent Indian smartwatch market.
---