Surprise !! Surprise !! (Apparently not though)  Microsoft has now made Office, free, for iPad, Iphone and Android devices. It was expected, after that DropBox integration, and Microsoft made it official, by announcing on its blog.
Starting today, you can now edit your documents, or create new ones, on Word, Excel or Powerpoint without an Office 364 subscription. Though the apps are free for personal use, Business customers will still require a valid subscription, thus making sure that Microsoft makes money from its flagship product, which has been an industry standard for over two decades now.
Apart from this, Microsoft today also announced the launch of new Office apps for iPhone and Android Tablets. It had announced Office for iPad in March this year, which has received over 40 million downloads already, making it one of the most sought after apps on Apple's App store, consistently, for over 8 months.
John Case – Corporate Vice President, Microsoft Office says,
I'm excited to announce that Office apps customers love are coming to Android tablets with the start of our Office for AndroidTM tablet Preview. We're also delivering Word, Excel, and PowerPoint apps for iPhone® and updates for the iPad apps–to ensure a consistently beautiful and productive Office experience on every device.
Announcing that the apps are now free, he says,
Starting today, people can create and edit Office content on iPhones, iPads, and soon, Android tablets using Office apps without an Office 365 subscription.
The obvious question, which pops up into our mind, is what happens to those customers, who had bought the Office 365 subscription. Well, Microsoft says, Office 365 subscribers will continue to benefit from the full Office experience across devices with advanced editing and collaboration capabilities, unlimited OneDrive storage, Dropbox integration and a number of other benefits.
Below, are the sneak peeks into the new iPhone and Android tablet Office apps. Take a look, and let us know what you think about it in the comments section.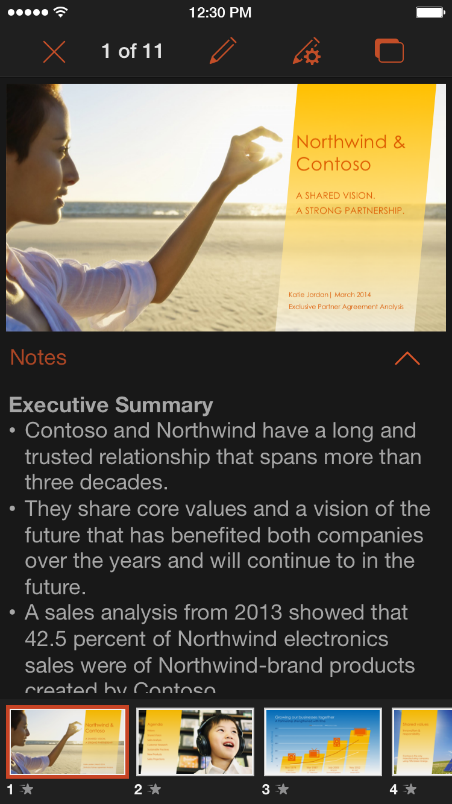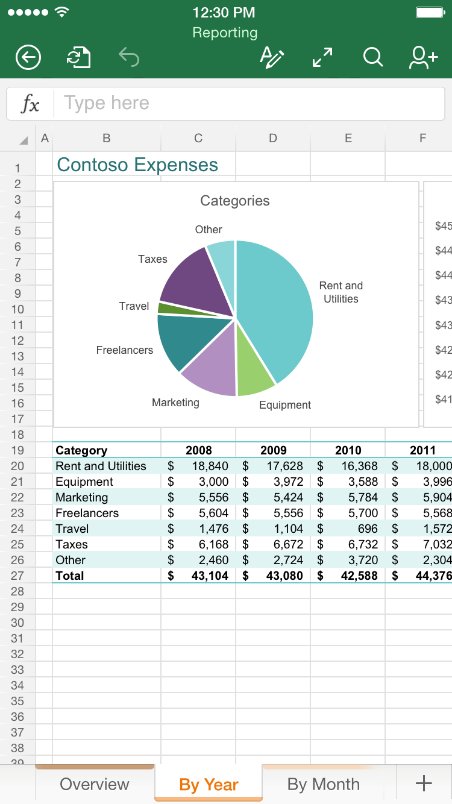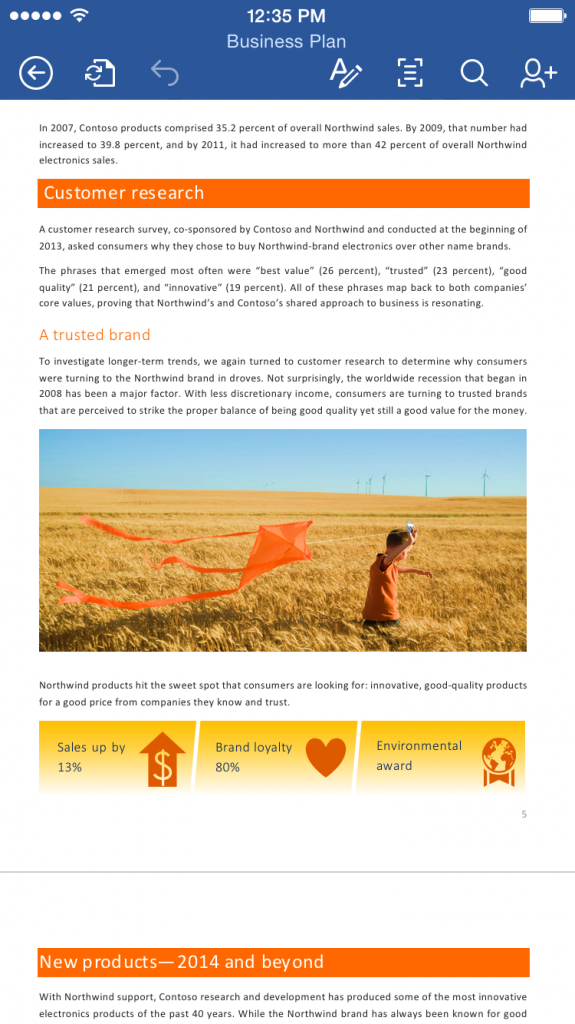 Here are the snapshots for Android Tablets :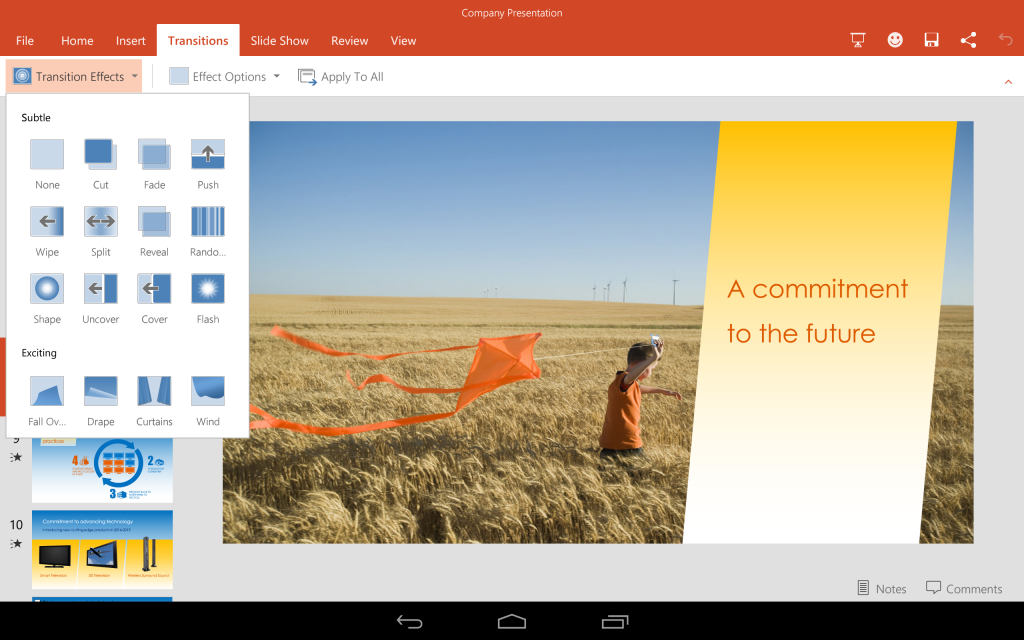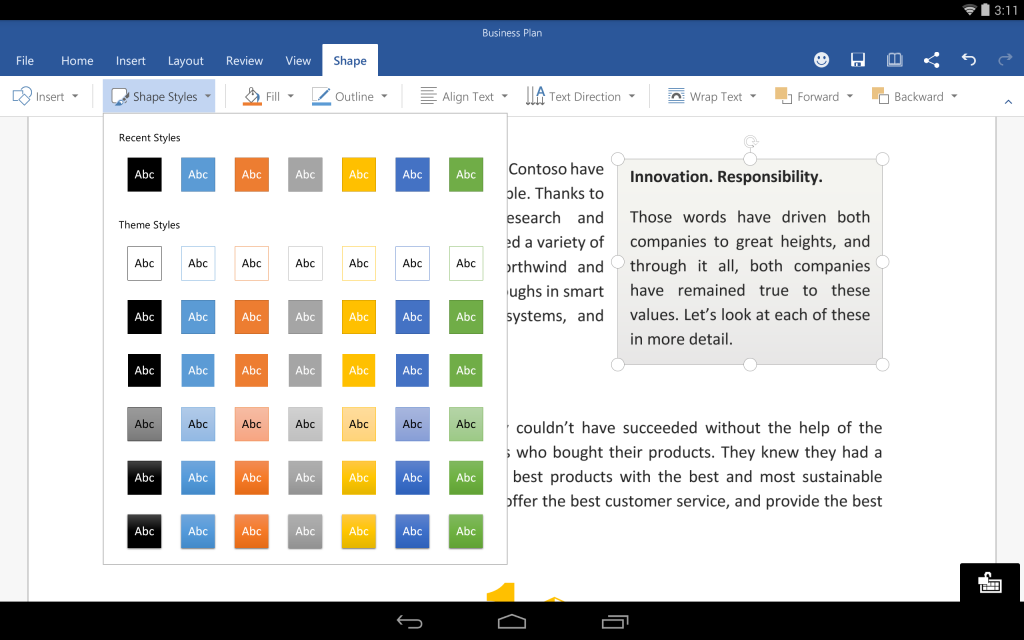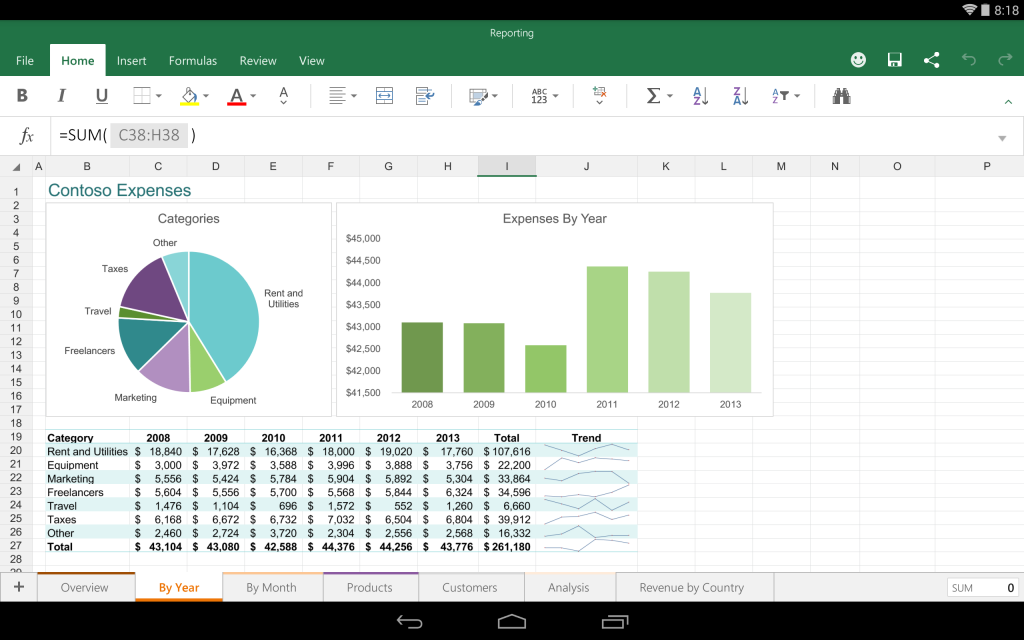 ---