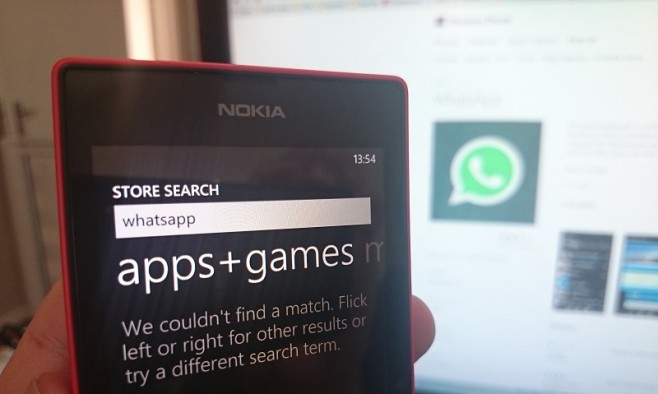 WhatsApp has been going through a really really tough time since its $16 billion acquisition by Facebook. A recent problem which has surfaced on the Windows platform, has forced the company to eventually remove the app from Windows store.
The removal, first noted on 17th May by Windows Phone Central, appears to be confined to Microsoft's mobile OS, as download links in rival app stores are still working normally. Windows Phone is still listed as a supported platform on the WhatsApp site too. According to the reports by Windows Central,the issue is thought to be related to the fact pass4sure 140-420 that the WhatsApp application was encountering several problems on phones running the developer preview of the coming Windows Phone 8.1 update.
"Unfortunately due to technical issues, we have chosen to un-publish WhatsApp Messenger on the Windows Phone platform," the company said in response to questions from the Windows Phone Central site. "We are working closely with Microsoft to resolve the issues and hope to return to the store shortly. We apologize to our users for the temporary inconvenience."
Spanish website Windows Phone Apps en Espagnol has posted a screenshot of an email sent by WhatsApp to a registered member of the WhatsApp for Windows Phone beta program.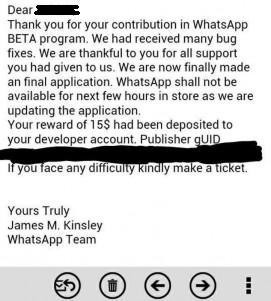 Stay tuned for more updates.
Update : Below is a screenshot which our team took just now from Windows Phone Store's desktop version :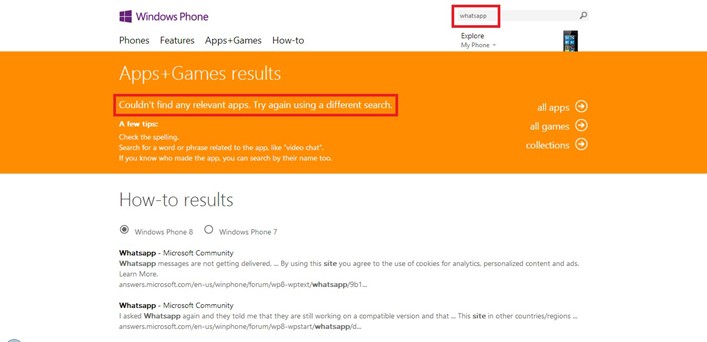 ---