With the advancement of technology, more and more companies are creating location-based mobile apps. There are many location-based apps that track you, including Google Maps, Zomato, Facebook, Pokémon Go, and more. More than a million users of iPhone and Android are currently experiencing location tracking issues.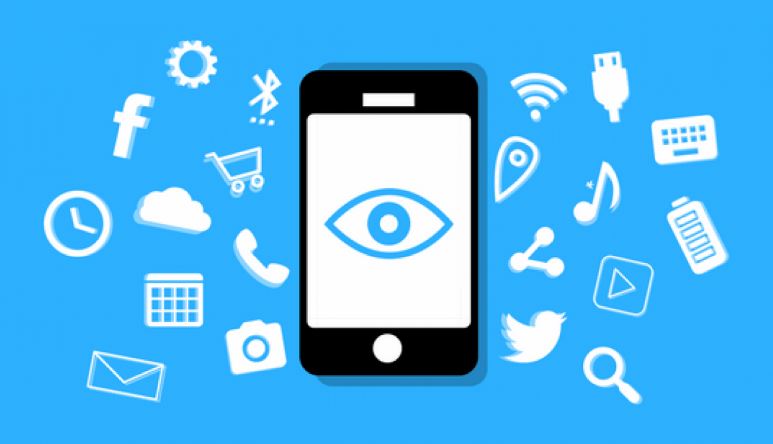 It is a big privacy concern, and to overcome this, and you will need fake GPS location tools or solutions. There are many ways to stop location-based apps from spying on you.
In this article, we will guide you about how to fake location on iPhone and Android. Also, we will discuss possible ways to stop location-based apps from tracking.
Take a look!
Part 1: Tweak your phone's location settings
Whether you own an iPhone or Android device, both have come with inside privacy settings. Turning off the location settings of the device is one way to stop apps from spying on you.
1.1 Turn off location settings on iOS Devices
To turn off the location settings, follow the following path on your iPhone.
Go to Settings > Privacy > Location Services > System Services > Significant Locations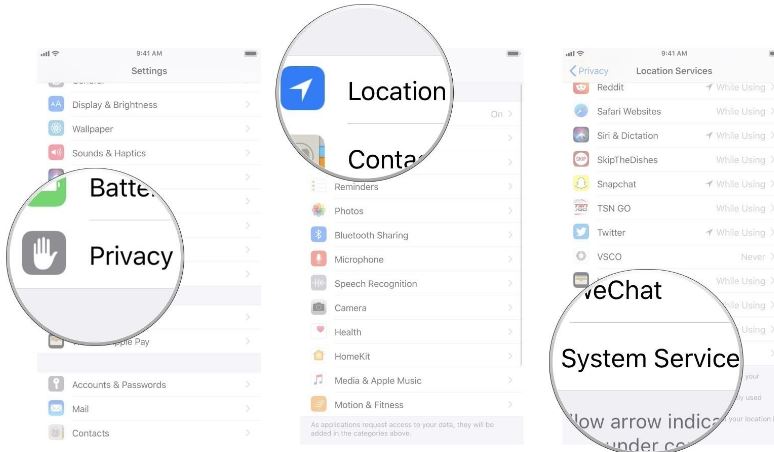 This will see you the logged record of where you've been. Now, turn it off. Also, do not forget to clear your history by taping "Clear History."
1.2 Change location settings on Android Devices
To turn off the location settings on an android device, follow the following path.
Open the App > Settings > Location > Google Location Settings > Location Reporting > Location History and toggle it off for each app.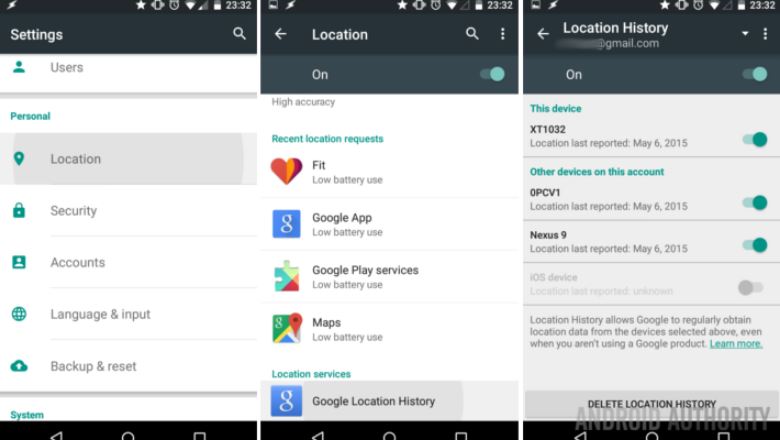 Also, do not forget to delete the location history.
The drawback of this approach is that it is time consuming and not stop apps completely from tracking. To prevent your privacy, you will need to spoof GPS on iPhone and Android.
Part 2: Fake GPS location with reliable tools
It is possible that after turning location settings off, apps still can track you. To completely hide your location, you will need to use location changer apps to fake GPS on iPhone and Android. The fake GPS iOS and android will trick your location-based apps about your current location.
2.1 Change Location on iPhone with Dr. Fone – Virtual Location (iOS)
If you are looking for a reliable and trusted tool GPS Spoof iPhone, then Dr. Fone – virtual location is a great option. It allows you to teleport your iOS device location without tampering with the data. The best part is that it is compatible with all iOS versions, including iOS 14.

With few clicks, you can easily install it on your system and can use it to spoof location-based apps, including Pokémon Go.
Features of Dr.Fone – Virtual Location
This tool is compatible with many iPhone models, including 6/6S/7/7 Plus/8/8 Plus/ X/XS/11/11 Pro. It is also best for iPhone12, iPhone 12 mini, and 12 Pro.
You can teleport anywhere in the world and can customize your speed.
For multi-stop mode, you can create your route as well.
It doesn't require to jailbreak the device and is safe to use on iOS 14 as well as previous versions.
To Dr.Fone – Virtual location, follow the following steps
Download Dr.Fone from the official site on your system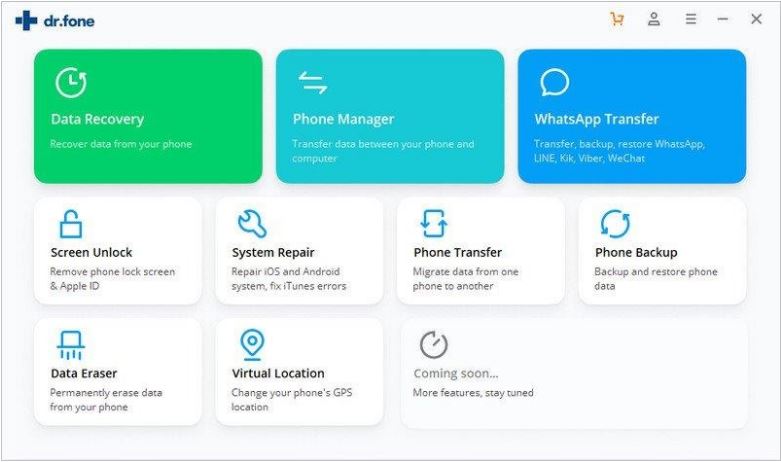 Install it and launch Dr.Fone virtual location tool
Connect your iOS device to the system and click "get started"
On the map interface, select the teleport mode and fill your desired location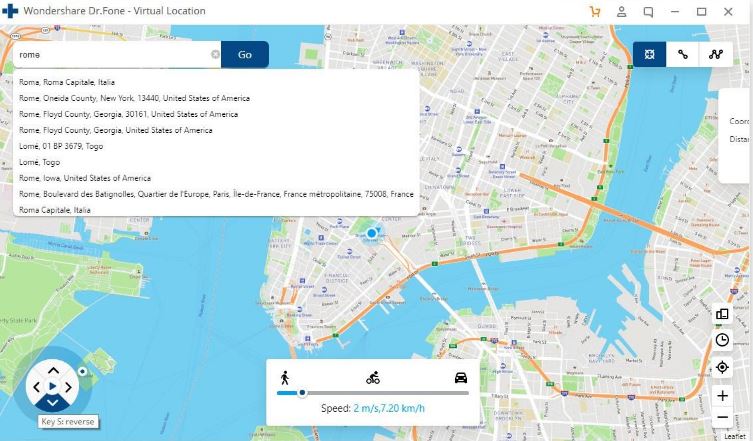 That's it! You are ready to change location on iOS with these simple steps
2.3 Change Location on Android
To change location on Android, the best and simple way is to use fake GPS applications. There are many free fake location apps that you can download on your android device on the Google Play store.
Before using the location changer apps on Android, you will need to enable the developer options. For this, follow the following path.
Go to settings of phone > about phone > build number > tap seven times on build number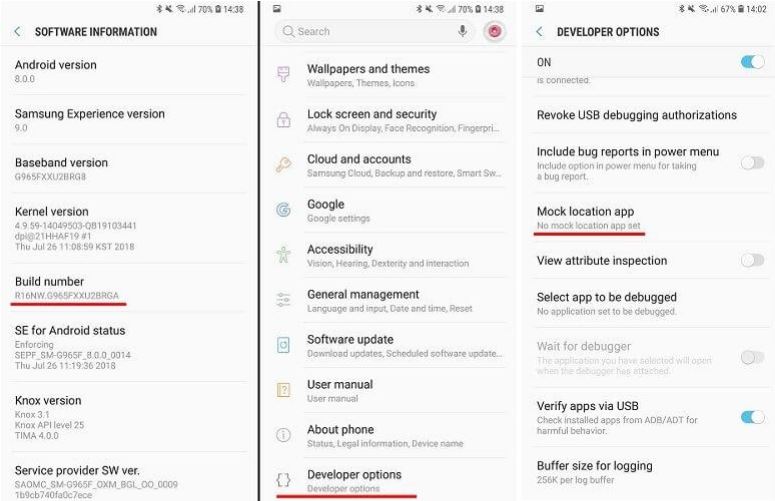 This is how the developer option will get enable on your device. After this, install the fake location app and again go to developer options. Under it, go to allow mock location and under this select recently installed app.
Conclusion
Change location on iOS and Android with the help of the above guide to stop location-based apps from spying on you. For fake GPS iOS, choose Dr.Fone – virtual location. It is a reliable and safe app that is easy to use, as well. Try it now!