Apple plans to make moving around easier for students while they are within their college/university campuses. The company has released a brand new feature that will allow students to add their ID cards to their Apple Wallets. They can then use it to pay for student-essentials such as laundry, coffee or lunch. What's more, the contact-less ID will also let them move about and get into their dorms, the gym or the school library.
Apple is launching a pilot program for this feature at three universities, namely, Duke University and the Universities of Alabama and Oklahoma. Considering that Apple Wallet is supported on iPhones as well as the Apple Watch, students at these universities could move around and pay for utilities through either their phone, or their smartwatch.
For students, payments and entry/exit would now be as simple as holding their phone or watch near POS/ID readers, letting them practically do away with physical wallets while they are within campus.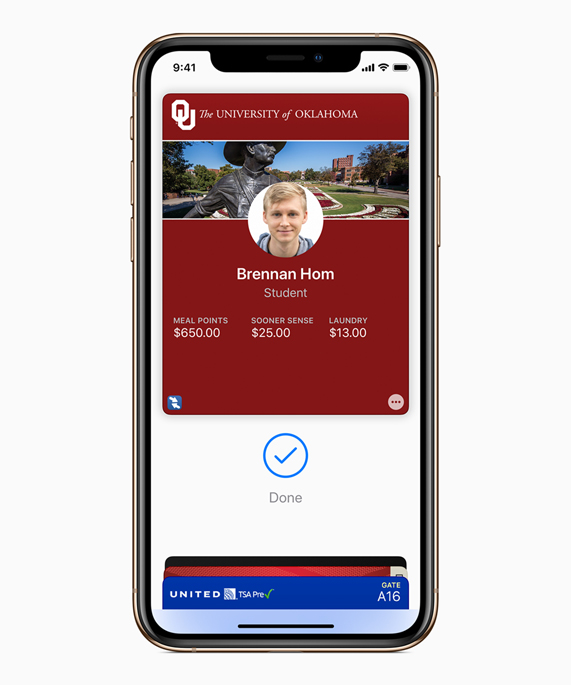 Speaking on the topic, Jennifer Bailey, Apple's vice president of Internet Services said:
iPhone and Apple Watch have brought us into a new era of mobility, helping to transform everyday experiences. When we launched Apple Pay, we embarked on a goal to replace the physical wallet. By adding transit, loyalty cards and contactless ticketing we have expanded the capabilities of Wallet beyond payments, and we're now thrilled to be working with campuses on adding contactless student ID cards to bring customers even more easy, convenient and secure experiences.
Apple plans to expand this feature to three new universities, namely Johns Hopkins, Santa Clara and Temple Universities, by the end of the year.
Assuming that this feature catches on and Apple is able to introduce it to a large number of universities, it could well prove to be a tipping point for a student trying to decide between buying an android or an iPhone. The feature is targeted at millennials, and being one myself, I can see the appeal of never having to worry about forgetting your wallet while inside your campus.
With that said, the feature also gives us a very clear insight into what the digital future is going to look like.