Apple has an emergency call feature in its iPhones since long, which could be accessed through the phone's lock screen. Emergency call feature assists the user to make calls without unlocking their phones in times of crisis. However, on Tuesday, the company previewed an all-new SOS emergency call feature. It will act as an alternative, more feasible option for the user in urgency.
For the feature to work, you will first need to enable it in Settings. Afterward, you just have to press the power button five times constantly to activate the SOS emergency call feature. A Siren will ring before the call goes through as an alert for SOS emergency call. This siren will prevent accidental calls by the user. The call will be connected to previously installed numbers which were put in while enabling the SOS Emergency feature.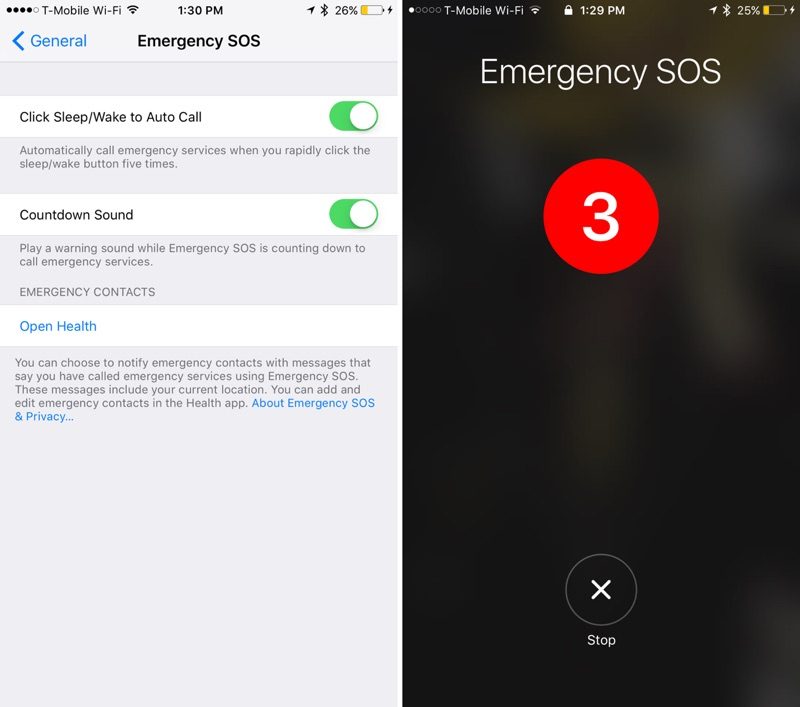 The SOS emergency call feature will especially come in handy for flustered female consumers, during times of vulnerability. You also would have the option to disable the feature when not needed. This new feature will dismiss the need for swiping and dialing the number. In urgency situations, if the user is not in a position to speak, this feature is pretty comforting. The highlight of the feature is that the phone automatically dials up and gets connected.
For now, Apple developers who have the iOS 10.2 Beta 2 update installed on their iPhones currently have access to the SOS Emergency call feature. But most probably the feature will be a part of iOS 10.2 update. According to MacRumors, the major countries where the feature will roll out includes U.S, Australia, Belgium, Brazil, Canada, China, France, Hong Kong, India, Italy, Japan, Russia, Spain and the UK.
The update will be out for use, only once the ongoing testing process is complete. This is a great stride towards the integrated of technology in your smartphone for the safety of Apple users. We hope this new SOS Emergency call feature comes out soon.