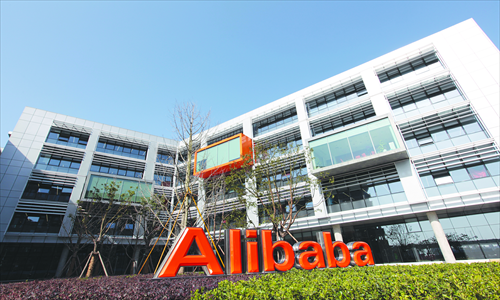 China based Alibaba Group Holding Ltd., world' biggest e-commerce group, is dabbling in an app which will see the combination of business and social networking, Again !
This new socia network for businesses is dubbed DingTalk and made a quiet appearance in December last year. Though it is still in beta testing, it can support conference calls and group messaging. Last time Alibaba tried it's hand at a mobile messaging app, called Laiwang, it was outshined by rival Tencent Holdings Ltd's  WeChat, with analysts and industry observers calling Alibaba's attempt unsatisfactory, finding it lacking.
DingTalk is now targeted at  small- and medium-sized enterprises, many of them are already Alibaba's customers. It has got 8.5 million active consumer-to-consumer, business-to-consumer and business-to-business sales services via web portals, thus explaining why DingTalk may start-off with a bang.
Going for a concentrated target audience this time, Alibaba's strategy has shifted to incorporate Cloud Computing business which also serves Alibaba's merchants as well as other companies.The cloud unit, called Aliyum, has added around 1.4 million customers.
A spokeswoman for the group said
DingTalk is a versatile mobile communications app that fills a gap in the market for corporate mobile messaging.
No comments were forthcoming from Alibaba on the the final launch or their strategy to generate revenue.
Business has suddenly become a major focus for social networks. Alibaba's announcement comes at a time when Facebook just recently announced a similar social network for businesses, called Facebook for Work. However, Facebook At Work and Alibaba's DingTalk may never directly compete against each other, taking into account the ban which currently prevents Chinese users to use Facebook.
---