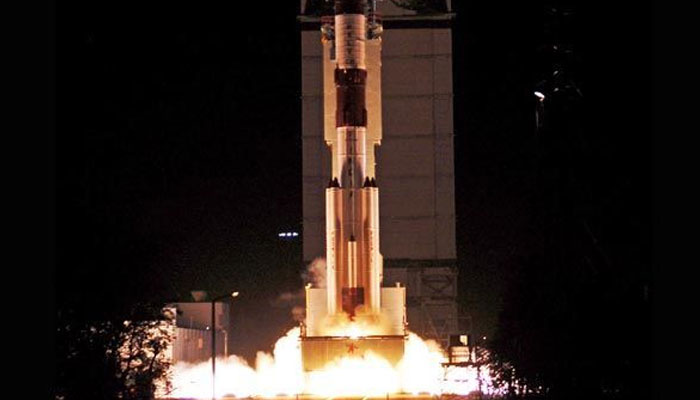 In what has been an extremely eventful year for India's Space Exploration ambitions, ISRO once again proved country's technological prowess by successfully launching the historic GSLV Mk III Crew Module Atmospheric Re-entry Experiment (CARE).
India's largest rocket with a capability to carry a 5000 kg satellite was launched today at 9:30am from Satish Dhawan Space Centre, Shriharikota.
As an experimental mission, it carried a 'crew recovery module' to test the capability of Indian technology to bring back the module sent to the space.  And it successfully touched the bay of Bengal making it a significant day in India's space technology.
The GSLV mark-3 weighed 630 tons and climbed an altitude of about 125 km. It was crew-less but can carry a crew of 2 to 3 members in it. This rocket will enable India to carry out human space-flights in future. India plans to carry out a manned lunar mission, followed by a manned Mars mission.
UPDATE :
ISRO has now released a photgraph on its Official Facebook Account, which shows a team of Indian Coast Guard, succesfully recovering the experimental CARE module. The module looks in the best of its health. Here's the photograph :
---