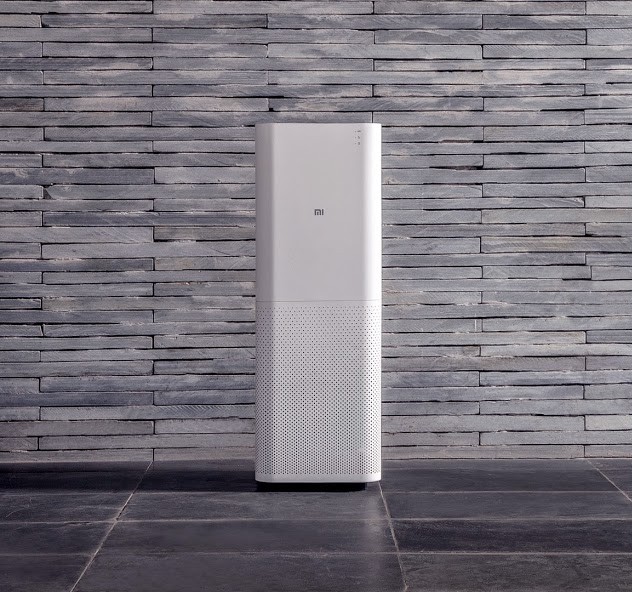 Today, Xiaomi has once again ventured beyond smartphones, as a part of its ongoing strategy to emerge as a larger electronics conglomerate.  The Chinese smartphone maker today launched a smartphone controlled, $150 Air Purifier called Mi Air Purifier.
As per the company, the owners of Mi Air Purifier can control the purifier's fan speed and check air quality through a mobile app. It also notifies users when the internal fan needs to be replaced.
The company claims that the Mi Air Purifier can fill a room with 406 cubic meters of clean air per hour, and can remove 99.9 percent of PM2.5 particles. It roughly measures the size of an A4 paper sheet (8.5″ x 11″).
According to the World Bank, 16 of the world's 20 cities with the worst air are in China and Chinese government's statistics show that over 1/5th of the urban populace breathes heavily pollute air. In such a scenario, Xiaomi's Mi Air purifier may just be the right home appliance, if you are living in Urban China.
The A4 sheet-sized purifier will retail for RMB 899 (about Rs. 9000), and replacement filters will cost RMB 150 (about Rs. 1500). There is no information available regarding the global availability of the product.
Xiaomi, the company known for its smartphones is keen to diversify its product range. Other than smartphones, the company also offers routers, T.V.s, tablet device, fitness tracker, power banks, etc. and this Air Purifier is an addition to its expanding range of offerings.
---