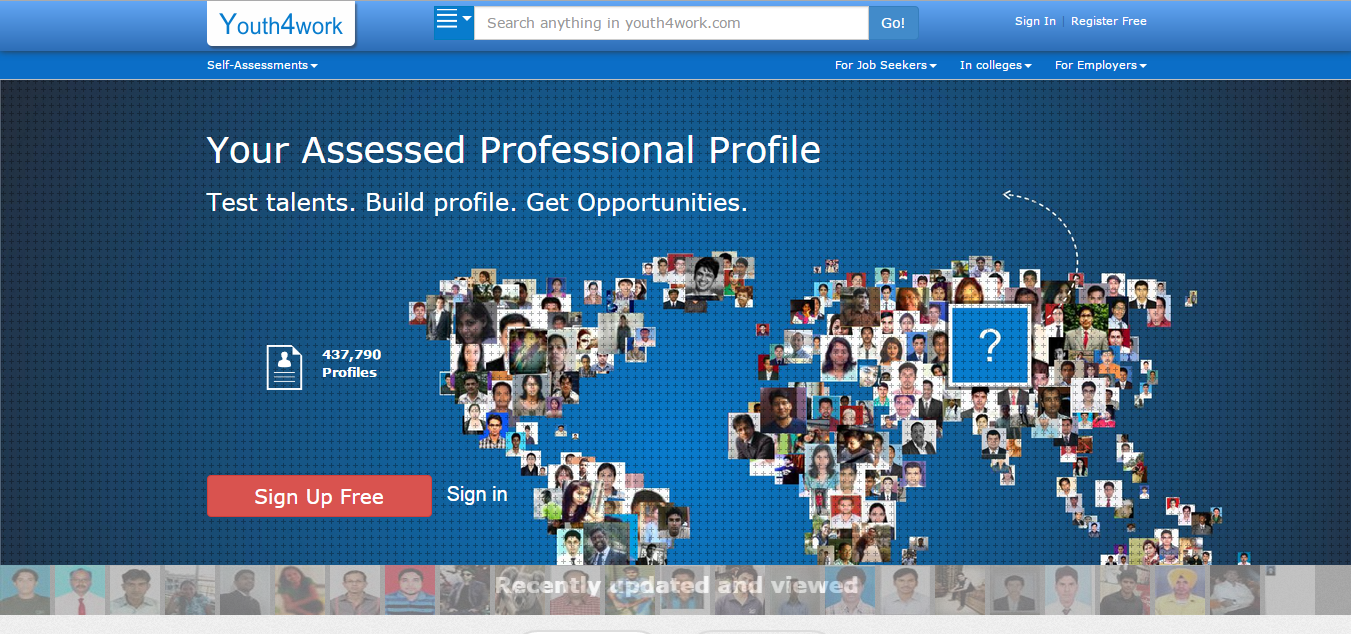 Delhi-based Youth4Work, which offers pre-assessed talent communities for companies to hire has raised $500K (Rs. 2.8 crore) from Aurum Equity Partners and US- and India-based PE firm Global Asia Partners among others.
Youth4work is a platform which provides students with an opportunity to work on company projects. They can work as a free lancer or find an internship. Companies get a platform to outsource small jobs and source the right talent for work.
However, unlike other similar sites which let companies hire interns/employees by viewing just the resume, Youth4Work assesses the applicants on various parameters. It tests applicants on the over 400 pre-assessment tests which it has in store, by giving them multiple choice questions.
It has put a unique algorithm in place which helps in identifying proficiency of an applicant by his/her responses to the multiple choice questions, contributions to forums, profile completion, interest areas etc.
As per company,
For a youth to get a project (s)he has to compete with others and win. Thus, only the people with genuine interest will work and only genuine talent will win.
Youth4Work, which is owned by Delhi-based Jagbros Consultants Pvt Ltd will be using these funds primarily for marketing and enhancement of the overall user experience. The company also aims to gather in more workforce and has expansion plans in sight. The funds raised are in bridge capital format or, in a  layman language, business loan.
The company  claims to have over 5 lakh users currently. Its clients includes the likes of Microsoft, Adobe, Mahindra and Aon Hewitt among others.
---