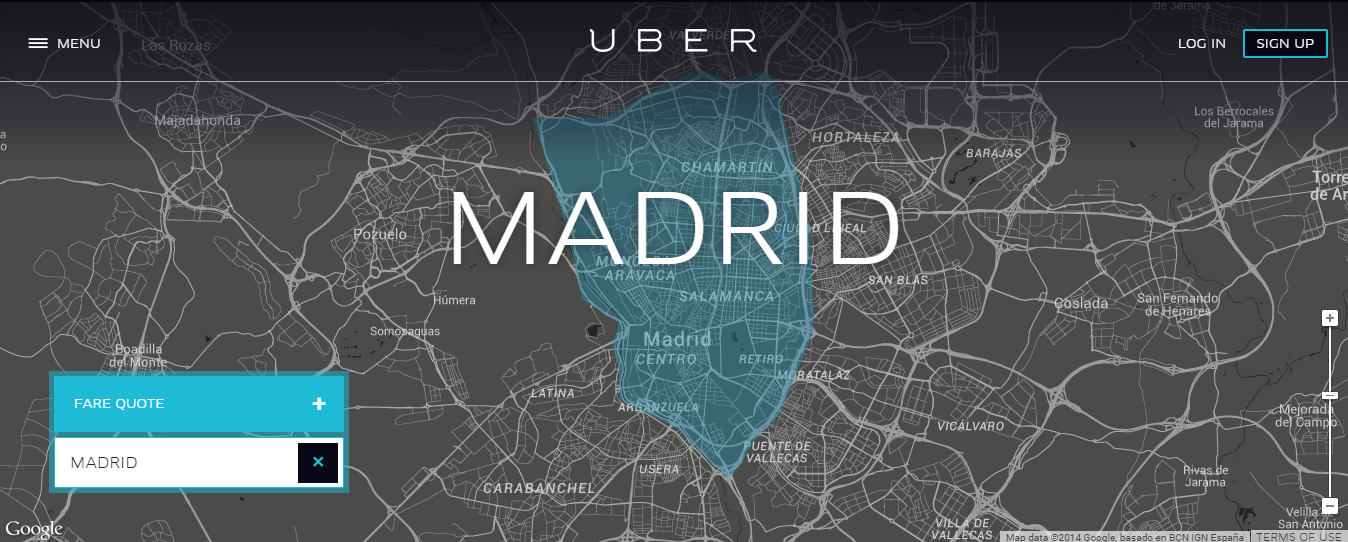 Whoa ! What a week it has been for Uber ! We are now at a point, where the Guinness might be framing a new record for the most shut downs experienced by a private company. As for me, I have already lost the count.
Moments ago, a Madrid judge has asked Uber to shut down all of its activities in Spain from today (via TechCrunch), following a series of protests by various taxi associations within the country.
The judge has reportedly accepted the 'cautionary measures' put forward by the taxi associations in their motion against Uber. This verdict will be another fine blow to Uber's services, following a nation-wide ban in India just hours ago.
And yet again, it is the required permissions to operate as a taxi service, which has put Uber's services into jeopardy. As per Spain's law, it is considered an unfair practice since Uber's drivers in the country have no official authorisation.
Uber started operations in Madrid just recently, following initiation of operations in Barcelona in April this year. This court verdict came on the backdrop of numerous court complaints and country-wide protests, organised by taxi drivers' associations.
---