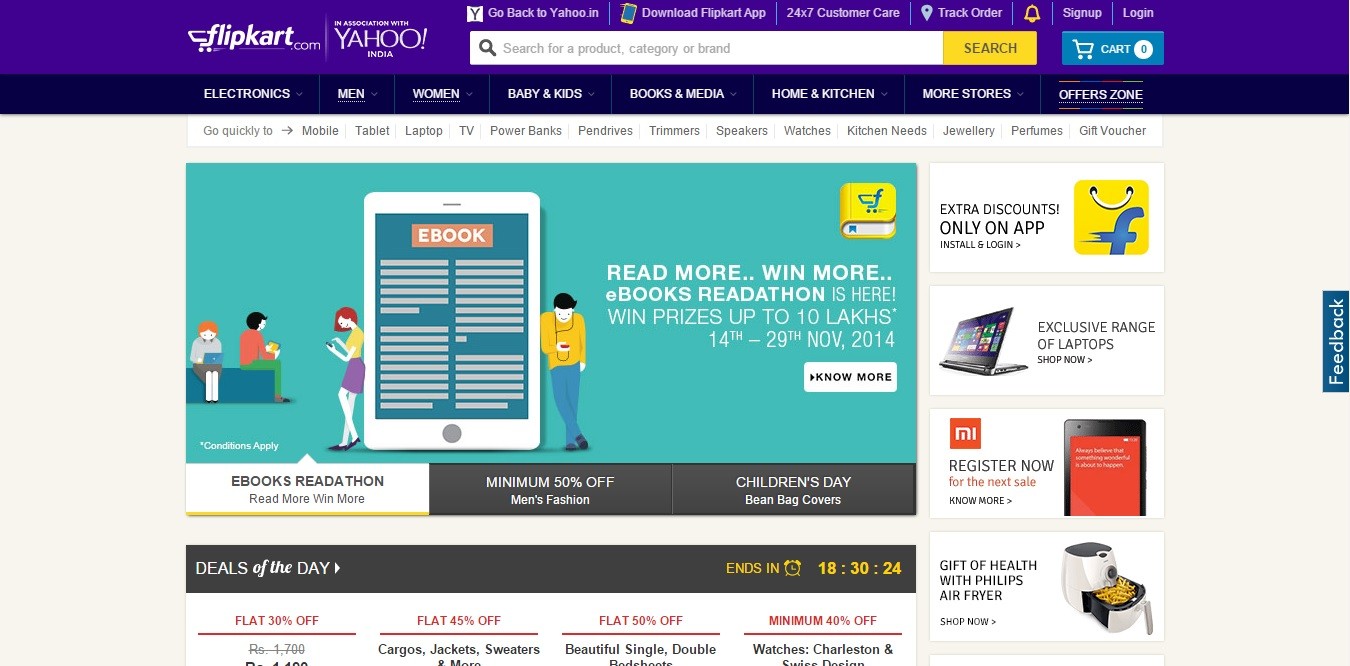 Looks like Yahoo has finally accepted that its online shopping business (its entire internet business though) is on a downfall, at least in India. It has now partnered with Flipkart, giving its users direct access to the latter's products, via a Yahoo ID.
As a part of this tie-up, Yahoo users will now be able to shop from Flipkart even when they are logged in to Yahoo's Shopping portal. Yahoo is hosting a direct gateway to Flipkart which can be accessed by clicking on Yahoo Shopping tab. The tie-up lets Yahoo users access massive range of more than 20 million products available on Flipkart across various categories such as electronics, books, apparel, etc.
There is no difference in the overall website design other than the header which now also hosts a Flipkart logo. A navigation option to go back to Yahoo has also been made available. Myntra, the online fashion portal, also owned by Flipkart is not included in the tie-up as of now.
Though India is witnessing a massive e-commerce boom right now, Yahoo has never really been a part of it. Its shopping portal, which has been in existence even before Flipkart and Snapdeal were even born, could never really gain popularity amongst Indian consumers. In fact, most of the Indian consumers weren't aren't even aware that of Yahoo Shopping.
The deal, though doesn't affect Flipkart much (apart from helping it establish even more supremacy over its rivals), may come as a huge boost for Yahoo.
So how do you take benefit from this ? Well, if you have a Yahoo ID, just log in to Yahoo and go to Yahoo Shopping. From there in, you can either go to Flipkart.com to continue shopping, or you can choose to be redirected from Yahoo's shopping portal.
---