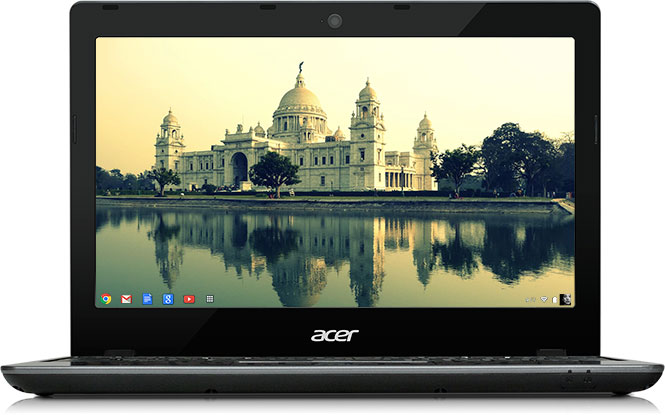 Lenovo and ASUStek are all set to touch record lows, not in terms of shipments, but in terms of notebook pricing. A research report at Digitimes indicates, that both these Chinese manufacturers will be launching Chromebooks, at as low as US$149 in the first half of 2015.
Lenovo is not new to the (insanely) low-cost notebook products business. In October this year, it announced a  10-inch Android notebook, and it has already developed a 11.6-inch version of the same, which is expected to be available by the end of this year.
The report further states that these Lenovo and Asustek Chromebooks will be using Google-certified solutions from China-based Rockchip. Rockchip is Tier-1 tablet application processor (AP) designer in China and it recently came into news when it cooperated with Intel over design of the latter's SoFIA chips.
Both the present and expected models of Lenovo's current Chromebooks, are powered by Rockchip's processors.
Lenovo and Asustek, both will be giving fierce competition to Acer, which is currently the market leader in Chromebooks. As for the price comparisons, Lenovo and Asustek's Chromebooks, priced at US$149, are 25% cheaper than Acer's US$199 Chromebooks.
No only will Acer feel the heat, Microsoft is also expected to be under strong pressure. This is largely because of its own surface series not doing too great and also because of the failure of its licensing program, which it designed specifically to halt Chromebok's progress.
---