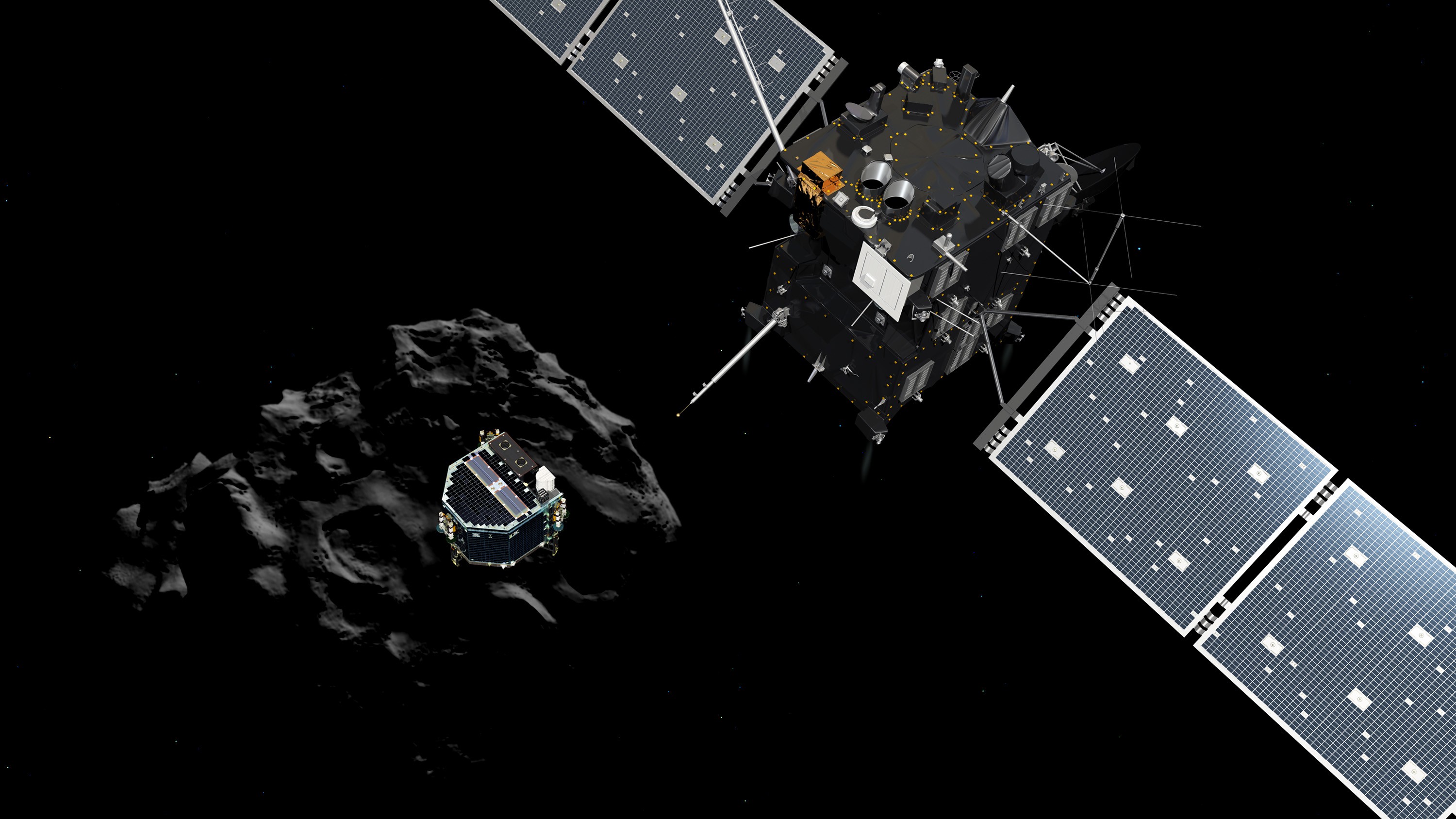 European Space Agency's Rosetta spacecraft scripted history today, by becoming the first spacecraft to rendezvous with a Comet, and then successfully placing a lander on the comet's surface. The comet in contention is 67P/Churyumov-Gerasimenko.
Rosetta, which was launched a decade back in 2004, arrived at Comet 67P/Churyumov-Gerasimenko on 6 August 2014 making it the first mission in history to rendezvous with a comet, escort it as it orbits the Sun, and deploy a lander to its surface. Rosetta is an ESA mission with contributions from its member states and NASA. Rosetta's Philae lander is provided by a consortium led by DLR, MPS, CNES and ASI.
Philae's landing site, currently known as Site J, is located on the smaller of the comet's two 'lobes', with a backup site on the larger lobe. The sites were selected just six weeks after Rosetta arrived at the comet on 6 August, following its 10-year journey through the Solar System
The space probe weighs almost 250 lbs,and was ejected by Rosetta seven hours ago, to fall gently on comet's surface. Though one of the thrusters on Philae was not working properly, it still managed to land safely on the comet.
Earlier today, before the landing took place, Rosetta successfully separated the Philae lander from itself, which had been attached to the spacecraft for almost a decade now. As Philae Lander rightly tweeted, "Finally! I'm stretching my legs after more than 10 years. Landing gear deployed! #CometLanding "
Separation was confirmed at ESA's Space Operation Centre, ESOC, in Darmstadt, Germany at 09:03 GMT / 10:03 CET. It takes the radio signals from the transmitter on Rosetta 28 minutes and 20 seconds to reach Earth, so separation actually occurred in space at 08:35 GMT / 09:35 CET.
Stay tuned here, for more information on surface images and other findings, which Philae sends back to ESA.
UPDATE at 01:30 A.M. IST
We now have the first image, which Philae Lander clicked, of Comet's surface, while landing on it. This is a developing story and we will keep you updated on the latest events. Meanwhile, here's the image :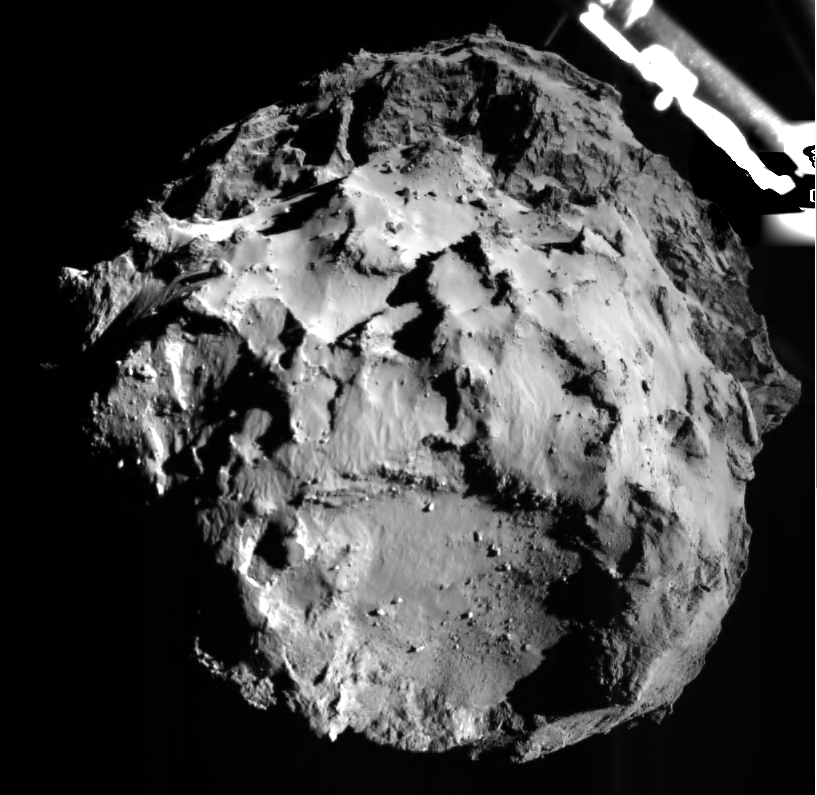 ---