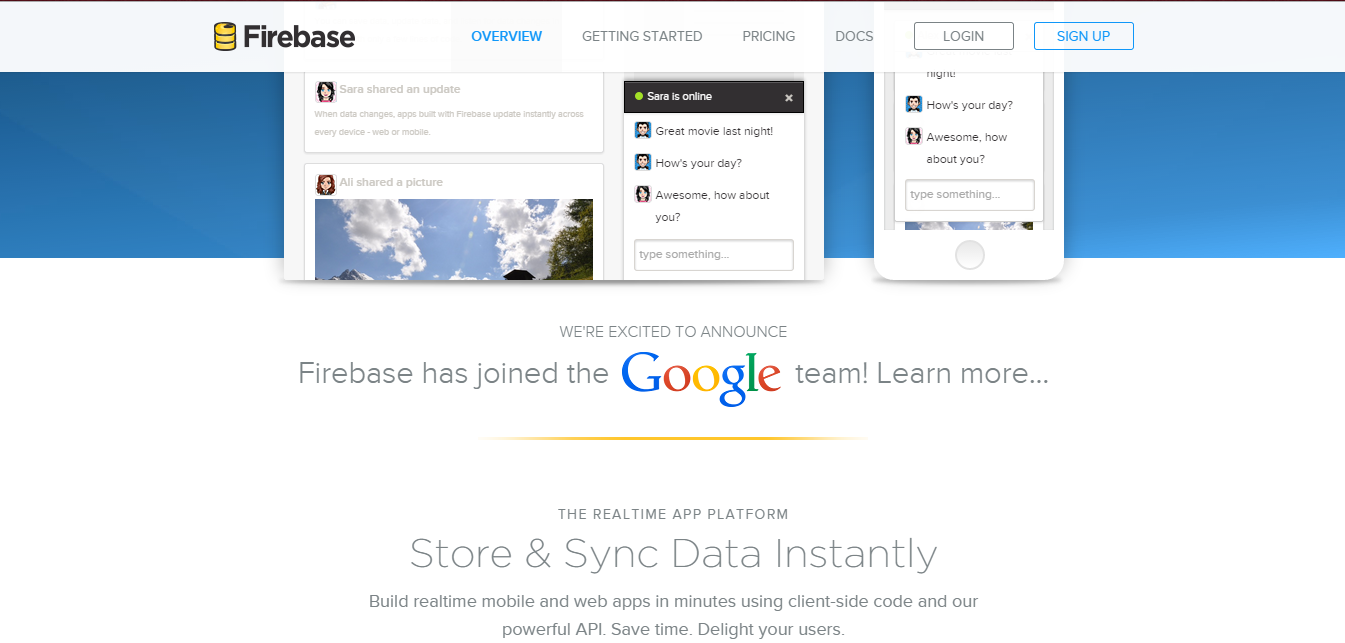 Google today announced, that it has acquired Firebase, a back-end service, that lets developers build real-time apps for iOS, Android and many other platforms, using their API. Its unique and powerful API stores and syncs data in real-time.
Firebase, as per company claims, currently has over 110,000 registered developers in just 3 years of time. This is what CEO James Tamplin has to say regarding the acquisition,
With Google's engineering talent, resources, and technical infrastructure, we'll be able to do much more, much faster.
Terming its services and that of Google's as complementary, the team also says that developers will get a huge benefit, as they get Firebase's API to work on, and Google's unmatched technical infrastructure to back them. Developers will also be able to write applications, much faster and thanks to the Firebase API, and that too, in real-time.
Google is holding a Google Cloud Platform Live event on November 4th, and it will probably announce the Firebase acquisition there itself.
The only point of concern, which "may" arrive, is the fact that apart from Android, all other platforms supported by Firebase are non-Google products. Though it is highly unlikely for Google to stop developers from using Firebase API for non-Google platforms, we'll still have to wait till November 4th, for the confirmation.
---