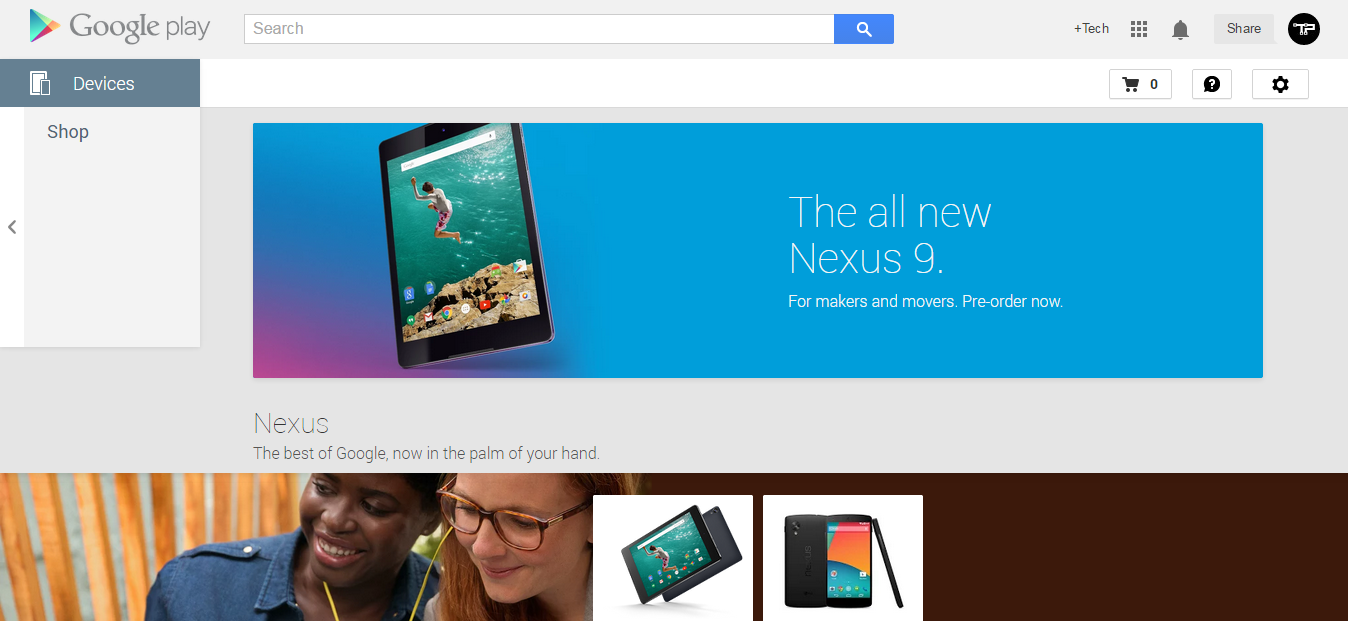 After announcing Nexus 6, Nexus 9 and Nexus Player devices, Nexus 9 is now available for pre-orders on Google Play's India website. However, there are still no signs of Nexus 6.
The device has been listed with a price tag of ₹28,900 for the 16 GB Wi-Fi only model. The Wi-Fi + LTE 32GB variant, on the other hand, is priced at ₹44,900. There is currently no word on the pricing of the 32GB Wi-Fi variant.
Although the new Nexus devices are power packed with extremely intense CPUs and GPUs, their affordability factor (which was Google's main motive behind Nexus devices) has become highly debatable. For instance, the new Nexus 6 is priced at almost double of Nexus 5.
As far as Nexus 6 is concerned, there is absolutely nothing right now, on Google Play's India website. The website still lists Nexus 5 as the latest Nexus smartphone. Indian Nexus lovers might have to wait till early November, to get their hands on the new Nexus 6.
Yesterday, apart from releasing the full Android 5.0 SDK to developers, Google also announced that Nexus 6, Nexus 9 and Nexus Player will be available from early November. Also, Android 5.0 updates for the previous Nexus devices will come at around the same time.
---