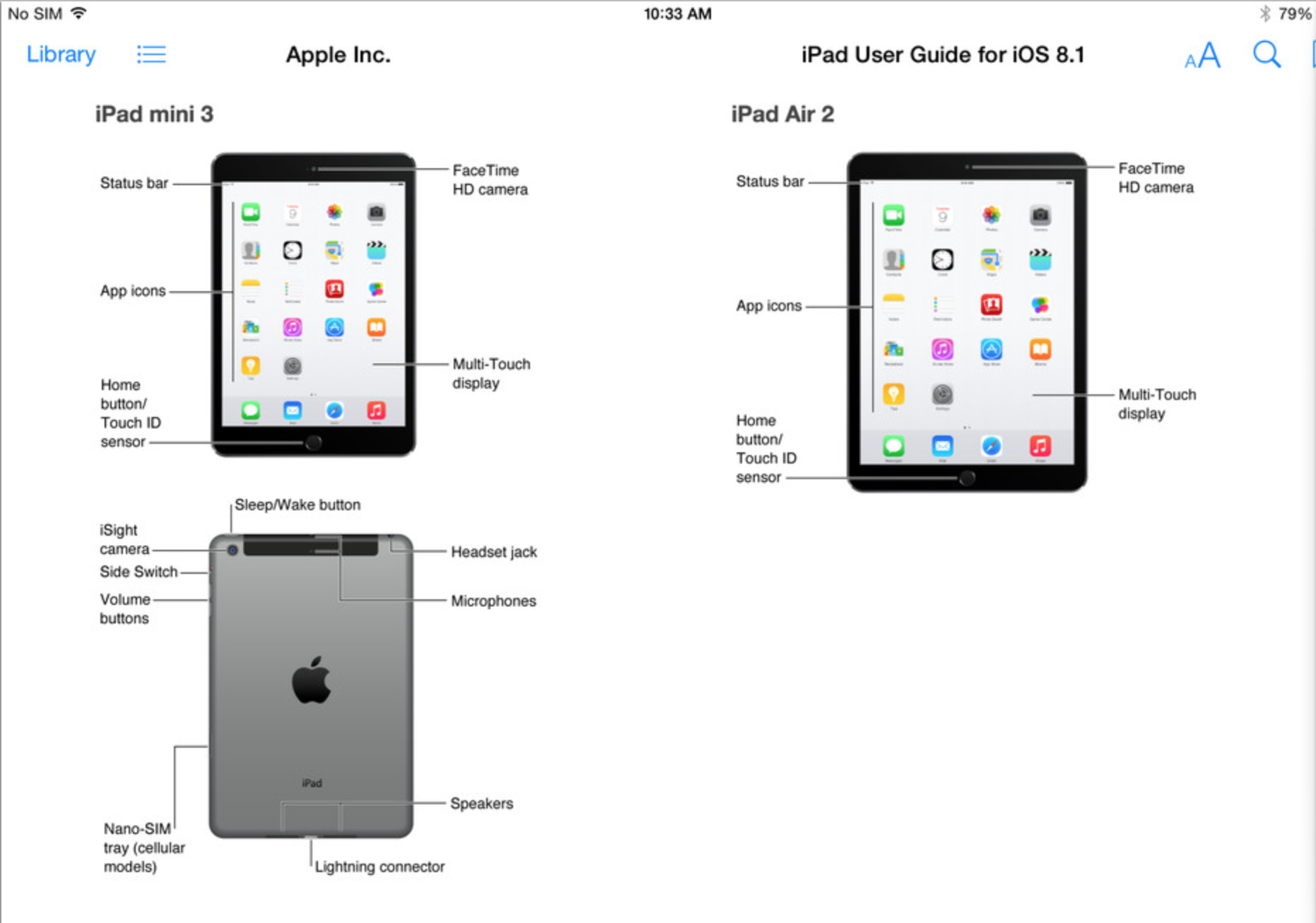 This is a big big slip up, with respect to Apple, who has been able to keep its products under wraps, even after heaps of leaks and speculations. But this time, it seems Apple too ran out of steam ?
The photos, in the user guide, nearly confirm, the previous leaks, regarding iPad Air 2 and iPad mini 3. And yes, these images have also confirmed the nomenclature which Apple will be using.
Apple will be returning back to the old scheme of things, and "will" be naming the two devices, "iPad Air 2" and "iPad mini 3" respectively. The iBook, available here, also confirms that the new iPads will be featuring TouchID sensor. Pricing and availability weren't mentioned. Let's leave "something" for tomorrow.
---