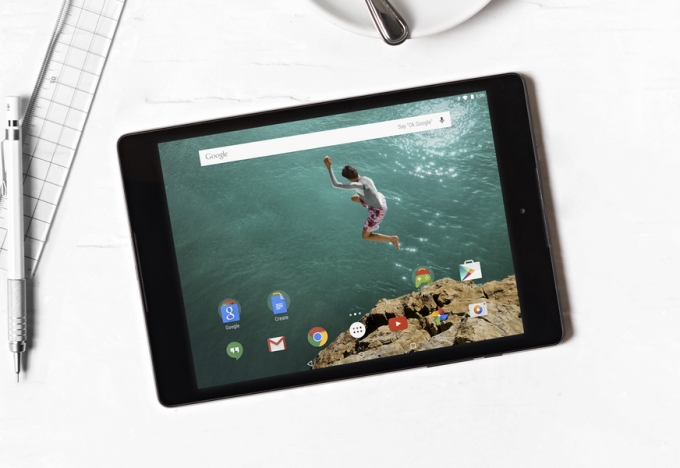 Google today debuted a new Nexus Tablet, Nexus9. HTC has been chosen as the manufacturer for the same and due to some very accurate leaks in the past, this tablet needs no introduction.
As reported earlier, the specifications of the new Nexus tablet are same to those leaked before, and the body has a an all new "brushed aluminium frame", rather than the plastic body, which is used to come in earlier Nexus tablets.
Nexus 9 boasts of a 8.9-inch display, with 2048 x 1440 resolution , 4:3 aspect ratio (as opposed to the Nexus 7's widescreen dimensions) and is only 0.31-inches thick. This thickness is just slightly more than what iPad mini has to offer, thus finally marking the entry of an extremely handsome looking tablet from Google's Nexus range.
The tablet is powered by Nvidia's Tegra K1 chip, which has proven good in most of the benchmark tests of the Nvidia Shield tablet. Nexus 9 has 2GB of RAM, and comes in two storage options, 16 GB and 32 GB. Memory can be expanded via an external memory card.
Nexus 9 is also the first device, to be powered by Google's latest Android version, Android L (Lollipop), which was also announced today. The tablet will be available for pre-orders from October 17 and will go on sale from November 3.
---