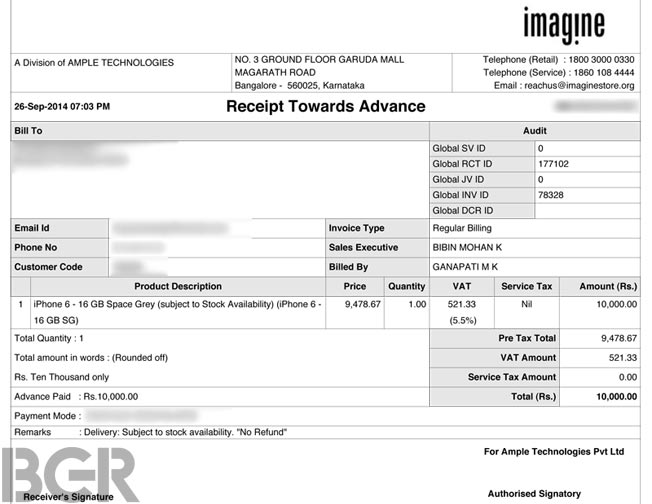 Apple is expected to launch the most awaited iPhone 6 and iPhone 6 Plus on October 17 in India, which is the last Friday before Diwali. But it has already secretly started taking pre-orders, as reported by BGR.
Apple Premium Resellers (APRs) have started taking pre-orders for the iPhone 6 and iPhone 6 Plus. APR in Banglore is taking pre-order amount of Rs 10000 and the rest will depend upon the launch price. The resellers are expecting a launch price of under Rs. 55,000.
On the day the two iPhones were revealed, Apple's officials said they will launch the iPhone's in India on September 26 but later shifted the date to October 17.
Even that October date was later removed, putting into question, as to when will Apple actually release the phone in the subcontinent. India may not be a hot market for Apple, but it certainly doesn't want to be left out from world's 3rd largest smartphone market. This has been made evident now, as Apple resellers in India, have started taking pre-orders for the new iPhones.
---