India scripted history yesterday by becoming the first nation, to reach the red planet at first attempt. Now, its time to reap some dividends from this hugely popular mission, and as a result, MOM has sent the first photographs of Mars, from its Mars Color Camera (MCC).
Here are the images :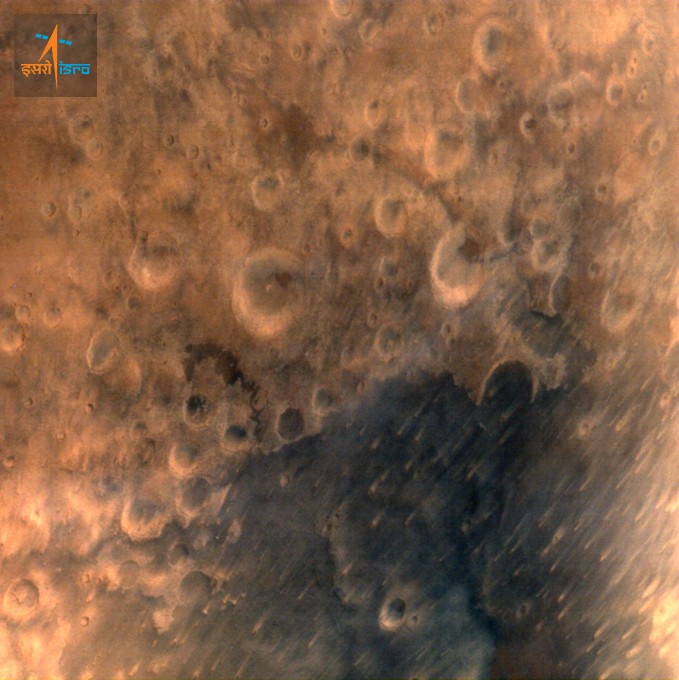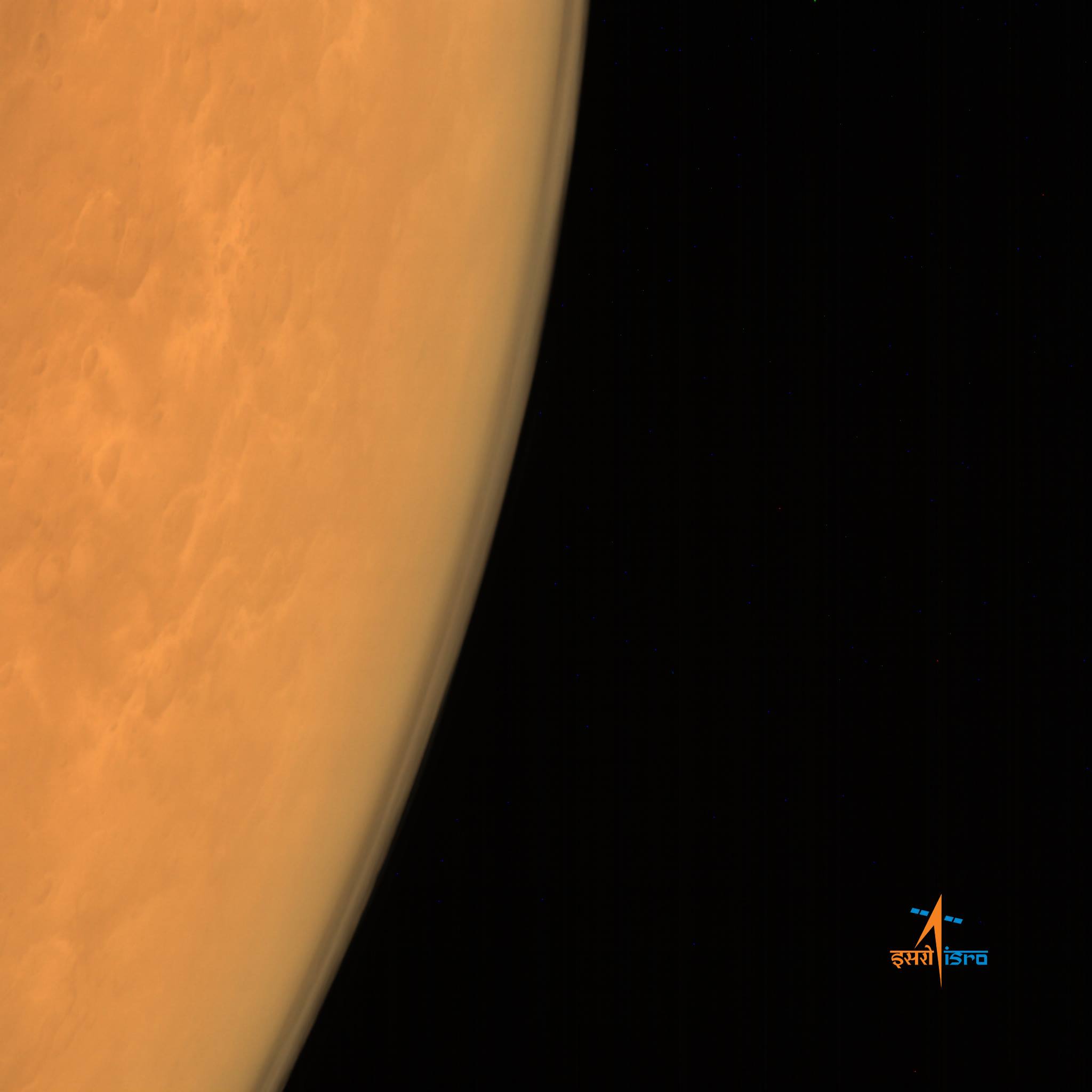 The satellite will be monitoring Mars on a regular basis, and will be sending in more pictures of the Martian surface. But this is not the main objective of this mission, and hence, more focus would be towards what the Methane sensor, embedded in it, would trace.
The Methane sensor data is being closely watched by scientists from around the world, as Methane is one of the key components to support Life. Stay tuned for more updates.
Apart from MOM, NASA's MAVEN also reached the red planet at almost the same time, and has sent back its first observations. Here's the image from NASA's MAVEN :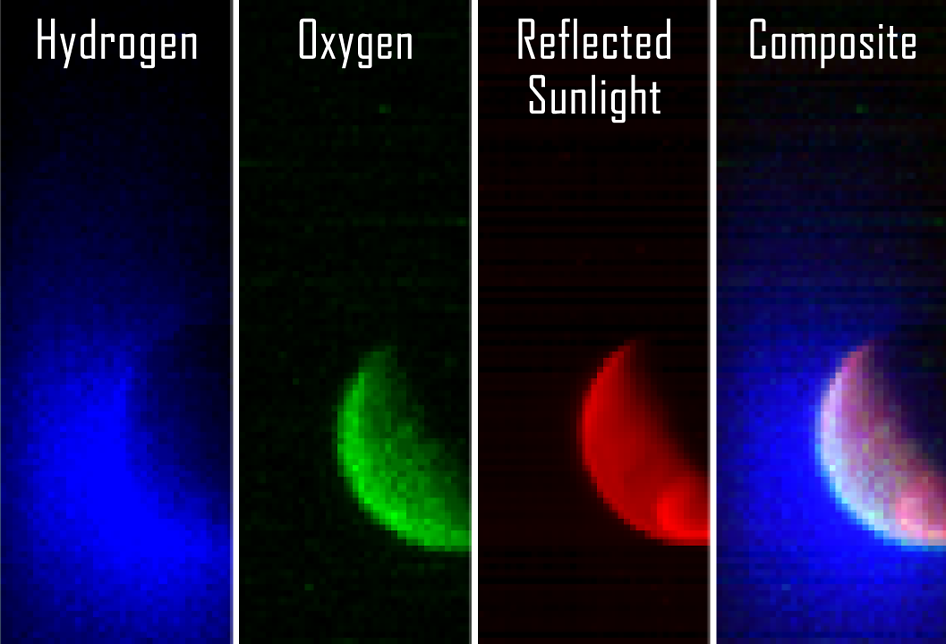 ---