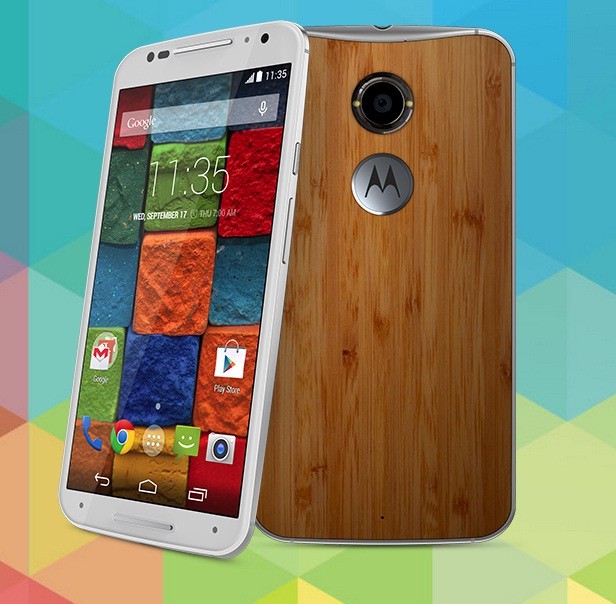 Motorola has launched its latest flagship smartphone, Moto X(2nd Gen), in India and its sale will start from midnight. Motorola has sold almost 1 million devices in the country in the last five months from Moto G and Moto X (1st Gen) and now they look forward to launch this high-end smartphone with the new Moto X and would further strengthen their position in the Indian market.
Moto X is not yet on sale in the US but in India the phone can be bought from Flipkart and customers can choose between three colour variants ie Black Leather, Black and Bamboo white. The price of Bamboo white and Black leather will be Rs 33999 and for the Black one it will be Rs 31999.
The new Moto X sports a 5.2-inch OLED display with a full HD resolution of 1920 x 1080 pixels and is powered by a quad-core Qualcomm Snapdragon 801 processor clocked at 2.5GHz with 2GB of RAM and combined with 16GB or 32GB of internal storage capacity with no external microSD card slot.
It features a 13-megapixel rear camera, and a 2-megapixel front shooter. Connectivity options include Wi-Fi , Bluetooth 4.0, 4G LTE, HSPA+, and GPS with a 2,300 mAh battery and will come out of the box with Android 4.4.4 KitKat.
---