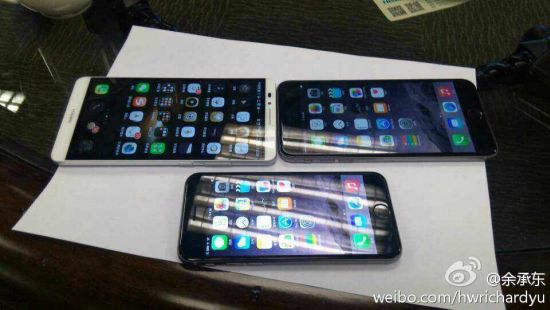 Huawei Ascend Mate 7, which is just 7.9mm thin (157 x 81 x 7.9 mm) is believed to be the most compact 6-inch device out in the market.
It's precisely Apple's first phablet that was chosen by Huawei's CEO to compare the Mate 7 with not only dry dimension numbers, but side-by-side, too. Apple's big-screen warrior carries 6.22 x 3.06 x 0.28 inches (158 x 77.7 x 7.1 mm) dimensions, so it is just 1mm shorter, and only a tad narrower than the Mate 7, despite sporting a half-inch smaller panel.
Ascend Mate 7 TouchID fingerprint sensor works exactly the same way as the one in iPhone, just by simply placing a finger on it instead of swiping your finger across it like in the Samsung Devices. The only difference being, in Mate 7, the sensor is on the back side while on the iPhone it is on the front side and is embedded in the home key.
The solid body of the Ascend Mate 7 consists of matte aluminium alloy. The device sports a 6-inch screen with 1080p display combined with Gorilla Glass 3 which has amazing viewing angles.
It rocks a octa-core processor (1.8GHz A15 x 4 and 1.3GHz A7 x 4) processor with 2GB or 3GB of RAM (both versions of the device will be available). The battery capacity is 4100 mAh. The Mate 7 packs a 13MP rear camera with Sony's fourth-generation BSI sensor and f/2.0 aperture, along with a 5-megapixel front-facing camera.
The 16GB variant with 2GB of RAM is priced at EUR 499 and the 32GB variant with 3GB of RAM is priced at EUR 599.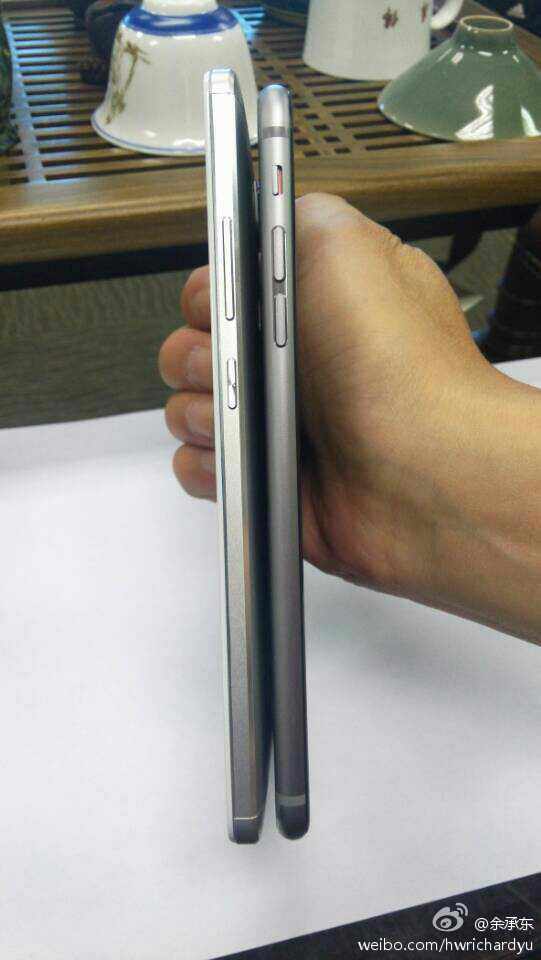 ---