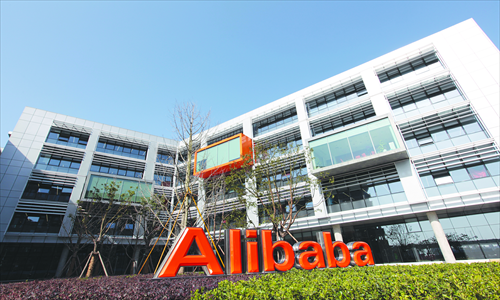 China's largest e-commerce player, Alibaba, has filed F-1 paperwork to the SEC, expecting to go public on September 8 (via TechCrunch) under the NYSE symbol BABA. The initial share price is expected to hit $60-$66, thus valuing the firm at over $160 Billion.
Japanese investor, Softbank, holds a 34% stake in the company, while Yahoo owns 22%. At that expected valuation, Softbank's stake will become an astounding $55 Billion, while Yahoo's will be valued at an equally astounding, $36 Billion. As a result of this, Yahoo's shares went 1% up in after-hours trading. 
At that staggering valuation, Alibaba, along with its subsidiary Taobao, will become the second biggest internet company, behind only after Google. Wall Street Journal, has however valued the company at $155 Billion.
This IPO, if filed at the current numbers, will become the largest ever IPO in history. All investors are planning to keep their stake at the current levels, except Yahoo, which will slightly decrease its percentage.
---