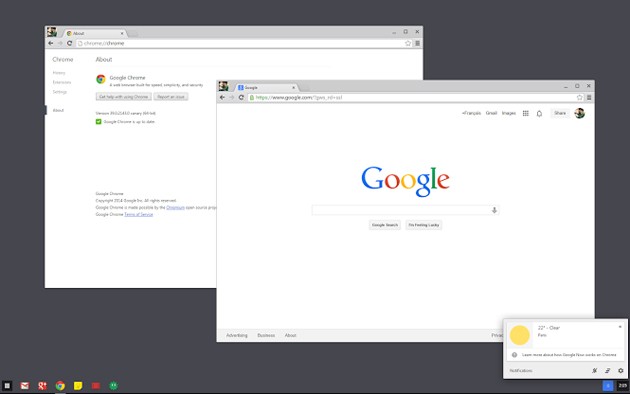 Chrome has had its "metro-mode" in Windows 8 for quite some time now. But it seems that the OS-within an-OS option is fast spreading.
Francois Beaufort, in a Google+ post, has noted that
The same way Chrome for Windows 8 has a Metro Mode¹, Chrome Canary for Windows 7 just got a new experimental "Chrome OS Mode" that you can enable by clicking on the Chrome top-level menu "Relaunch Chrome in Chrome OS mode".
Chrome Canary, in Windows 7, loads in a full scree, maximised state, thus giving users, an immersive experience. It also loosk like Google is planning to launch a Chrome OS within the Windows 7 OS, anytime soon.
---