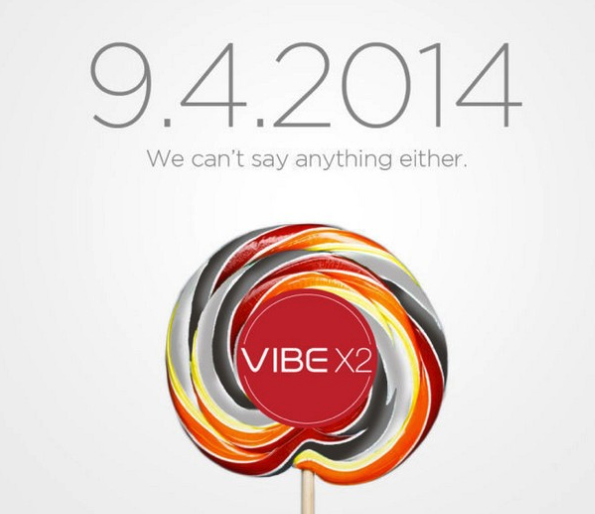 Earlier this week Apple sent out invitation to its September 9 press event , where they will announce the iPhone 6 and iWatch. The invitation reads: "Wish we could say more". Now, Lenovo says, "We can't say anything either".
Now Lenovo have also sent invitations for the official launch of its new flagship Smartphone Vibe X2 on 4 September at IFA, Berlin which reads "We can't say anything either", seems like Lenovo is looking to match Apple.
But, before that race even begins, let us take a closer look at the contenders. Apple, will be launching the most anticipated device ever, iPhone6. It will feature a 64 bit A8 chip, with a M8 coprocessor, which together combine to give such raw power, that virtually makes every other processor feel non-existent.
On the other side, Lenovo will offer you that same Android experience*, which you may have had from Samsungs or the LGs or the HTCs. Lenovo's Vibe, may even be a tad lower on ammunition, considering the fact that we still don't know much about what processor they may be using.
*The only interesting part of Lenovo's upcoming flagship is the reported use of Android L. We've seen Google do a lot of things with Android L in this year's I/O conference. We are excited to see, what Android L does, with an Octa-core processor.
And to make our speculations true, the lollipop on the invite is also a certain clue that the new device will be running Android L. It will have a 2.2 GHz octa-core CPU, a 5-inch 1080p touchscreen, 2GB of RAM, 32GB of built-in storage, a 13 MP rear camera with LED flash, and a 5 MP front snapper for selfies.
---