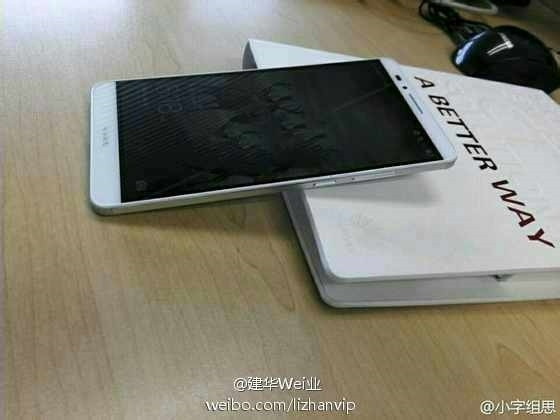 Huawei is set to give you a fingerprint sensor on its upcoming device in IFA. It is preparing to reveal its new flagship smartphone, Ascend Mate 7 , next week, which is reported to have a fingerprint sensor on its back.
Weibo has released some new images of the smartphone which has a fingerprint sensor at the rear side just like the HTC One Max, apart from this the complete body design of the device look like the HTC One Max.
The Ascend Mate 7 will sport a 6-inch 1080p touchscreen covered with Gorilla Glass 3 , a 13MP rear camera and 5MP front one. It will be powered by HiSilicon Kirin 920 chipset which will have two quad cores of Cortex A-15 and Cortex-A7 with a 4000mAh battery.The phablet is expected to have 2GB RAM with a 16GB inbuilt storage with a microSD card slot.
---