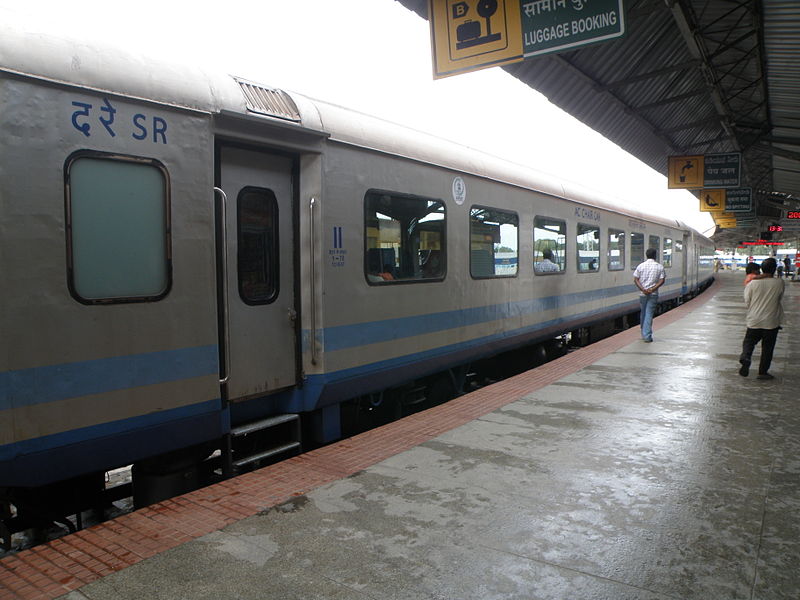 Indian Railways, which is world's 3rd largest railway network and India's largest employer, today received a much needed IT boost to its lagging and vintage e-ticketing system. The new, advanced system, can now handle 3 time the users, it used to handle previously.
Indian Minister for Railways  Sadanand Gowda, today launched an advanced e-ticketing system which can now issue 7200 tickets per minute, almost 4 times of what it could handle earlier. 
Moreover, the new system can now handle over 1,20,000 users at a single moment, which is 3 times of the 40,000 users which it could handle earlier.
The new system has been developed by CRIS (Centre for Railway Information Systems), Indian Railways' specialised IT wing at a cost of ₹   180 crores ($29.37 Million).
Indian Railways, which carries more than 23 million passengers daily, has one of the most robust IT infrastructure in the world. But it still left commuters frustrated as it could not meet the extremely high demand of passengers, booking tickets online.
In 2013-14, Indian Railways earned a whopping $24 Billion in revenues, out of which $6 Billion came from freight and the remaining $16 Billion from passenger services.
IMAGE : Prateek Karandikar / CC BY-SA 3.0 License
---