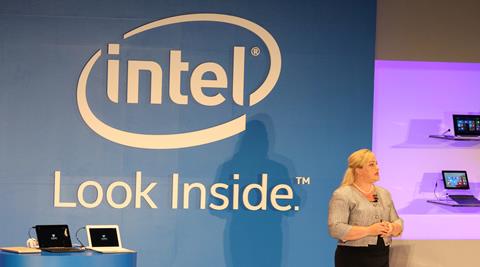 According to a report published in Digitimes, certain sources have confirmed the website that release of Intel's Cheery Trail based processors, specifically meant for tablet CPUs has been postponed to Q1 of 2015.
Intel, which was targeting a 40 million mark in tablet CPU shipment, may well see a drastic fall due to the delay in release of its Cheer Trail-based processors.
The release of these 14nm processors, which were specifically meant for tablet CPUs was originally scheduled for Q3 2014. It then got delayed till November, with a new delay, pushing it to the first quarter of 2015.
Intel's Cherry Trail adopts 14nm Airmont architecture and supports 32- and 64-bit Windows and Android. Devices adopting the processors may not be available in the market until February, while Broxton-based processors will also be postponed to the second half of 2015, the industry sources at Digitimes said.
As per analysts, the tablet CPU shipments for Intel this year, may well go below the 30 million mark, a 1/4th decrease in its expected shipment number.
---