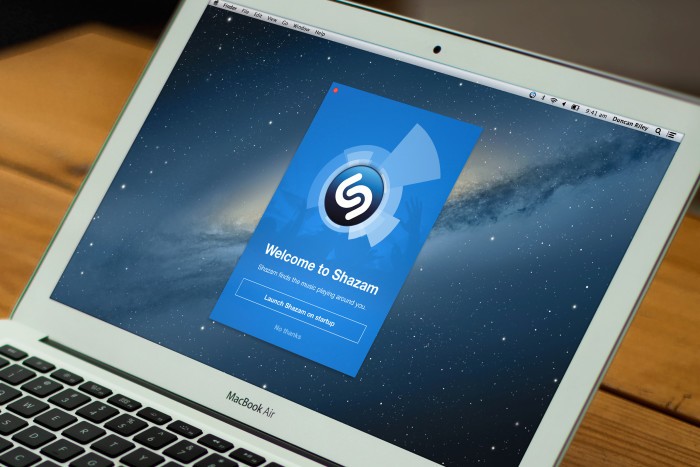 After a successful partnership with Apple, which allowed one of the most popular music app to get integrated with iOS 8, Shazam, today debuted an all new app for Mac.
This new app, stays quietly in your menu bar, and listens to the sound, you are listening, through your Mac's/external speakers. As soon as it catches a sound/music, it swiftly shows up a small pop-up notifying you, about which soundtrack you are listening to.
Shazam on mobile instantaneously answers fans' questions about what's playing around them, at the touch of a button.  The magic of Shazam for Mac, is that it anticipates and answers these questions before they're even asked
said Shazam Chief Product Officer Daniel Danker.
Shazam for Mac runs quietly behind the scenes, but springs to life when it finds a song you should know about, creating a playlist as it goes. You can now Shazam from your computer and effortlessly find it, share it, and buy it.
One of the world's top ten apps, Shazam claims to reach more than 475 million users in 200 countries, exceedig 90 million monthly active users, and is growing by over 13 million new users each month. 
---