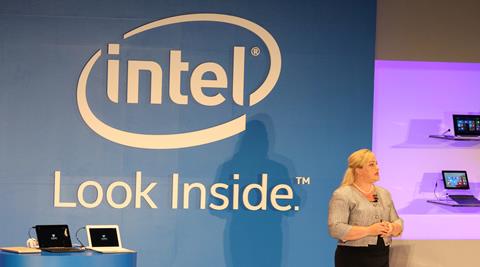 Reports from Taiwan based Digitimes, have suggested that Intel, Microsoft and other notebook vendors, are preparing to launch entry level notebooks, at a price, as low as ₹ 12,000 ($199).
These notebooks, which are definitely, an attempt to revive the fast declining notebook market, are set to be released in the second half, with their prices ranging from ₹ 12,000 to ₹ 15,000 ($199-$249)., according to sources from the upstream supply chain.
The specifications for these notebooks include screen sizes, varying between 10.1 inches to 15.6 inches, non-touchscreen in nature and powered by either Intel's Bay Trail-M series processors or upcoming Braswell-based processors. The Braswell based processors are also set to release in the second quarter of 2015.
The thickness will be kept below 25mm. Intel, after initial launches, is also planning to launch laptops in the ranges of US$249-399 and US$399-599 models with screen sizes ranging from 11.6- to 17.3.
These notebooks will come with a configuration of 1-4GB DDR3 memory and 500GB HDD or 16-32GB SSD. The machines will use Windows 8.1 with Bing.
Further reports from Digitimes suggest that for 13.3- to 14-inch and 10.1- to 12.5-inch 2-in-1 devices, Intel and Microsoft also have corresponding plans that come with Windows 8.
Recently, due to ongoing flurry of low-cost tablets and phablets in the market, laptops have become a rarity, with customers preferring to buy tablets, rather than bulky laptops and netbooks.
---