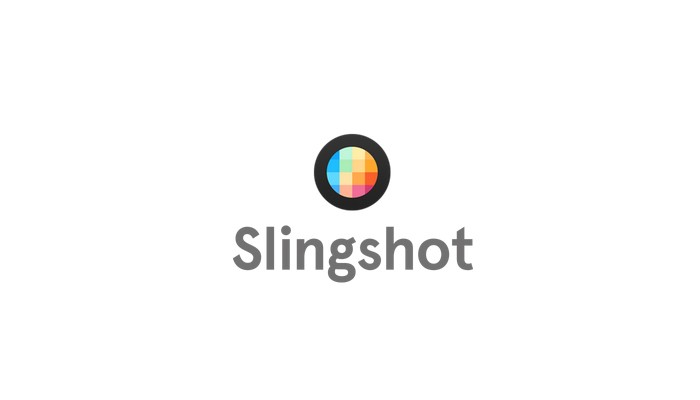 Now, Facebook has introduced Slingshot. Frankly speaking, I am still not sure as to why it has introduced Slingshot if it had acquired WhatsApp. And if it wanted to introduce Slingshot, why spend billions on WhatsApp.
As with many of Facebook's recent products (like Paper), Slingshot is an already-proven idea dressed up in an expensive UI with an established distribution network of billions.
Well, in their blog post,Facebook writes :
With Slingshot, we wanted to build something where everybody is a creator and nobody is just a spectator. When everyone participates, there's less pressure, more creativity and even the little things in life can turn into awesome shared experiences. This is what Slingshot is all about.
One signal, which facebook has clearly given, is, they are not exactly following snapchat or whatsapp. The app is similar, the UI is expensive looking, and similar, but the concept, is different.
With Slingshot, Facebook will not store the photos and videos which you send to each other forever, it will store it momentarily, because , as Facebook mentions, 
We can connect the same way we like to live: in the moment.
Facebook has clearly mentioned Snapchat as their rival app, which they will be targeting with this slingshot attempt. They say :
We've enjoyed using Snapchat to send each other ephemeral messages and expect there to be a variety of apps that explore this new way of sharing. With Slingshot, we saw an opportunity to create something new and different: a space where you can share everyday moments with lots of people at once.
Well, we do not know right now, whether Slingshot will be a success or a debacle like Paper and so many "unnoticed Facebook attempts". At this point, I would agree with what TechCrunch's Jordan Crook,
It's not that Snapchat beat Facebook to ephemerality, although of course that plays a role. It's also not ephemerality itself, or photos or videos or text messages. The problem isn't that Poke was too similar to Snapchat, or that Slingshot is too different. The problem isn't even reciprocation, despite how attractive that is as a feature.

The problem is Facebook.
---