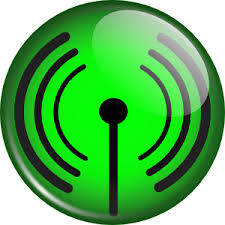 The highly awaited 'the more than high-speed internet', the 10 Gbps Wi-Fi technology is set for a launch in 2018 by Huawei. It conducted successful trials of 10.53 Gbps Wi-Fi throughput in the 5 GHz band in its Shenzhen campus.
With many companies working in this field, Huawei is the first to conduct successful trials and to confirm the launch. The success of this prototype development, and tenfold increase in the spectrum efficiency that made it possible, paves the way for validation of technologies needed to support the creation of the next generation Wi-Fi. Huawei believes that the ultra-fast Wi-Fi could become commercially available from 2018 pending the agreement of global standards requirements and sufficient chip-set availability.
"As the demand for ultra-fast connectivity for smart phone applications continues to drive the need for higher data transmission rates, the next generation of Wi-Fi access will need to deliver a better user experience, especially in densely populated environments requiring high density deployment such as enterprise offices, airports, stadiums, shopping malls and coffee shops," it said. "To address this growing need, Huawei launched next generation Wi-Fi technology research in 2010 to focus on innovation surrounding new Wi-Fi architectures that would break the logjam of classical Wi-Fi wide-band radio and base-band processing to increase user data rates. By utilizing innovative technologies such as MIMO-OFDA, intelligence spectrum allocation, interference coordination and hybrid access, the next generation of Wi-Fi networks will provide dense networking for ultra-hot-zone services with a ten-fold increase in spectrum efficiency," the company said in a statement.
We are moving towards faster than a blink download with increase in the internet speeds and decrease in the file sizes. With many companies working in the field, 10 Gbps technology is not far away!
---