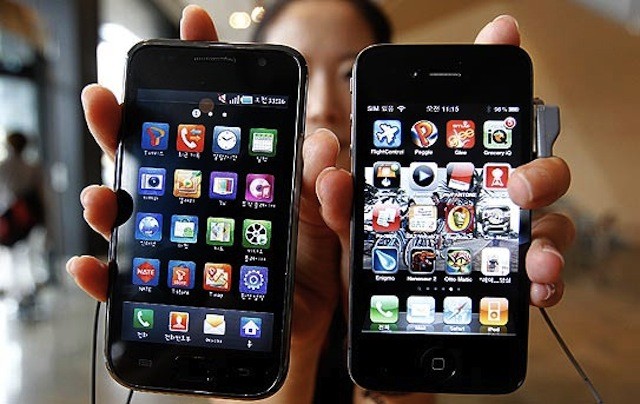 One of the biggest and most historic court battles in the history of mobile industry, did not end in the way  that everyone had expected as Jury gives a mixed verdict.
Samsung will pay just over $119 million to Apple for infringing two Apple patents. Also, Apple will pay some $158,40 to Samsung for infringing one of Samsung's patents.
The court battle, which stretched over 3 days of hard deliberations, ended with neither parties getting what they wanted. Apple originally wanted $2.191 billion in damages, targeting 10 Samsung devices for infringing five patents. And Samsung's counter-suit against Apple targeted nine devices, including iPhones and iPads, asking for a far smaller $6.2 million.
In a harsh statement issued by Apple after the battle, it said,
We are grateful to the jury and the court for their service. Today's ruling reinforces what courts around the world have already found: that Samsung wilfully stole our ideas and copied our products. We are fighting to defend the hard work that goes into beloved products like the iPhone, which our employees devote their lives to designing and delivering for our customers.
Samsung declined to comment after the ruling. This statement from Apple, looks more like frustration rather than contentment. Apple has got an extremely small fraction of money, which they had actually demanded.
The Verge reported, The most expensive product for Samsung, based on the damages numbers was the Galaxy S3. The jury awarded Apple $52,444,721 for infringing on just one patent — the so-called "quick links" patent. On the other end of the spectrum was the Galaxy Tab 2 10.1, which was the only Samsung product found not to infringe. One other product, the Galaxy S2 was found to infringe, though the jurors filled in the damages box with a zero, something that will require them to come back and recalculate that total next week.
---