Packed upto the brim with AI announcements, the Google I/O 2023 finally gave viewers the hardware delight they have been waiting for, the Pixel Fold. Following tradition of hardware announcement in the i/O, this year's conference served as the venue where Google formally introduced its foray into the foldable smartphone market.
Google had earlier confirmed that it was introducing the Pixel Fold on May 10 – it announced the same in a tweet on Star Wars Day. The Pixel Fold is around 5.8-inch in size when folded, and folds out into a 7.6-inch tablet. Weighing 10 ounces, it comes with "the most durable hinge on a foldable" and a price tag of over $1,700.
✨May The Fold Be With You✨https://t.co/BJnNb2JxwO#GoogleIO #PixelFold
May 10 pic.twitter.com/cmVYOmhztt

— Google Pixel (@GooglePixel_US) May 4, 2023
The Pixel Fold, and its foldable gimmicks, are mostly similar to Samsung's Galaxy Z Fold series. But what will surely set it apart, is the fact that is powered by the Tensor G2 chipset, much like the rest of the Pixel line-up. It also features a triple rear camera setup – a 9.5 MP selfie camera, along with a 48 MP main lens, a 10.8 MP ultrawide camera, and a 10.8 MP telephoto camera.
The I/O 2023 is hardly the first-time customers got their first glimpse of the Pixel Fold, though. Ahead of the annual developer conference, the company posted an unlisted video on YouTube that featured multiple close-up shots of the Pixel Fold. The video – titled "Google Pixel x NBA: The Greatest Watch Party" – features multiple, high-resolution looks at the foldable smartphone along with multiple NBA and WNBA stars, along with the comedian Druski.
The Pixel Fold, however, is not the only device that Google revealed at its conference. The tech behemoth also launched its mid-range Pixel 7A and the Pixel Tablet at the event. It should be noted that only the Pixel 7A will be coming to the Indian market as of now, and interested users can buy it from Flipkart for a price of ₹39999 from tomorrow, May 11.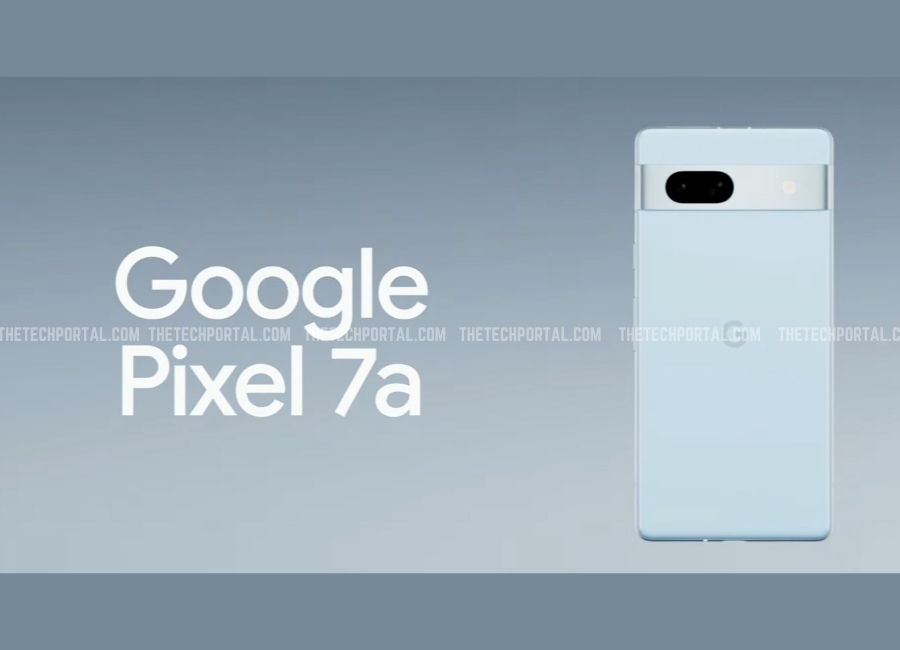 The successor of last year's Pixel 6a, the device comes with a silver metallic horizontal strap across the back and a dual rear camera setup, along with a display with a 90Hz refresh rate. It also sports a 6.1-inch OLED display and is powered by Google's in-house Tensor G2 chipset. It also comes with wireless charging.
Google I/O event last year saw the company preview its first-ever tablet for its users. It comes with a 10.9-inch display and can be attached to a magnetic charging stand, and is powered by Google's Tensor G2 chipset. The Pixel tablet also boasts of being equipped with Pixel phone features such as video calling, photo editing, and hands-free help with Google Assistant.
Pixel Fold will be available in two colors, Porcelain and Obsidian, and when you pre-order the foldable in the U.S. you'll also get a Google Pixel Watch. Find out what countries Pixel Fold will be available.
The I/O 2023 AI Roundup
The reveal of the Pixel devices comes amidst a host of AI and other announcements. They include the introduction of PaLM 2, Google's new language module platform. There are four models, the first of which is Gecko, which can work on devices that are offline. Starting today, Bard – Google's chatbot and rival to ChatGPT – will run on the new PaLM 2 model. "Making AI helpful for everyone is the most important way we can advance our mission," Google CEO Sundar Pichai said. Other announcements include the arrival of a new version of Magic Eraser (called Magic Editor) to Google Photos, Immersive View for routes to Google Maps, and a feature called Help Me Write to Gmail (which aims to help users use AI to auto-generate emails).